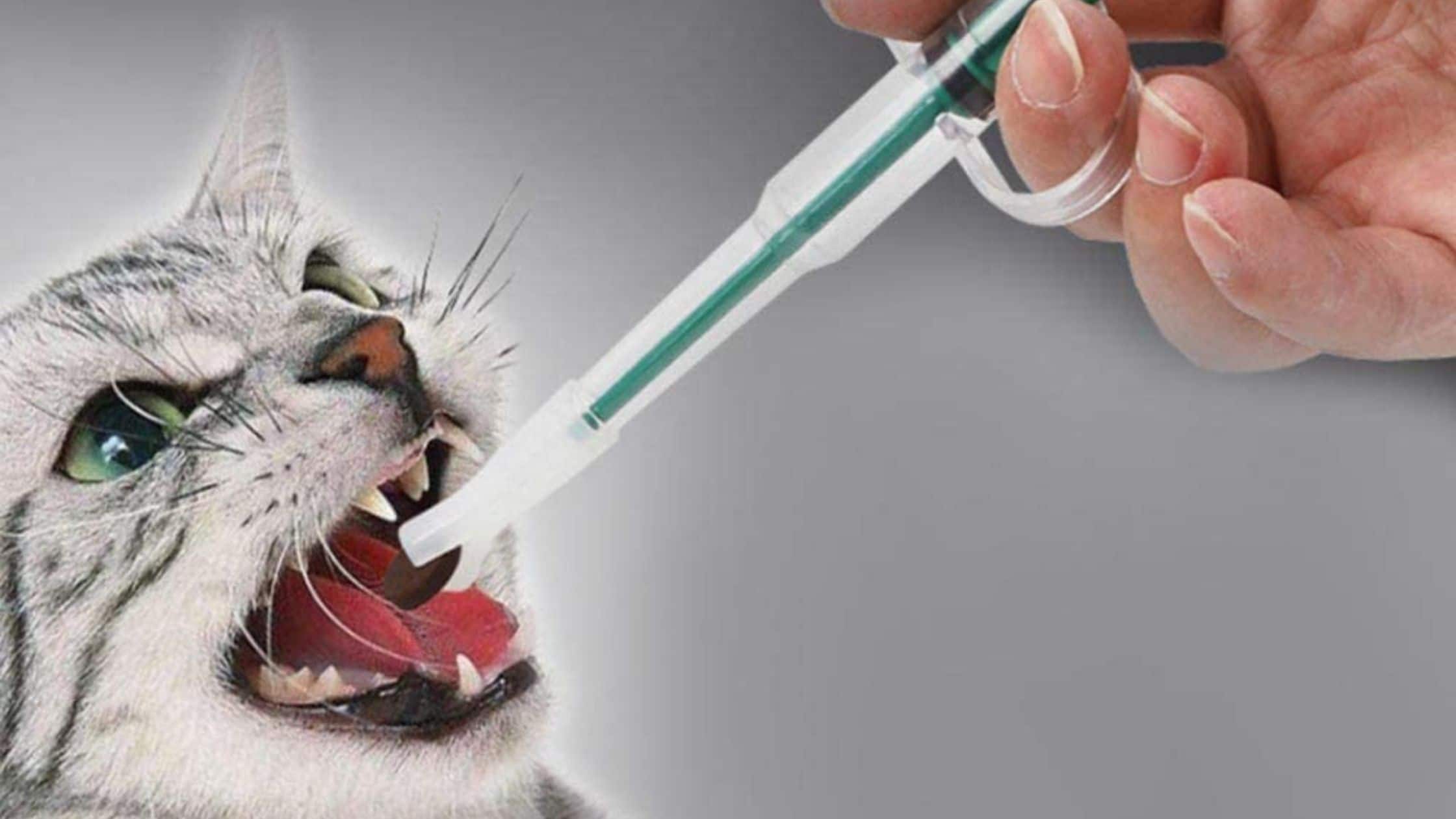 Cats are lovely pets to have at home. They are friendly pets but giving them something to eat unwillingly is a challenging task for owners. Even if you are an experienced cat owner then too it will be tough for you to give your cat a pill. There are many ways by which you can give your cat a pill but the easiest way to give your cat a pill is to hide the pill in food. The best food where you can hide pill is small quantity of tuna, salmon, milk or cream cheese. The benefit of giving pill in small quantity of food is that cat will surely eat small quantity of food rather than a large portion that the cat does not complete. If you find that your cat is spitting out the pill after eating then you should stop hiding the pills in food and need to administer the pill directly into the cat's mouth. Before giving pill to your cat you must read the prescription label and understand the dosing instructions. Also, you must remain calm, composed and confident while medicating your cat.
Below we have mentioned a few easy ways to give your cat a pill
1. Hiding pills in food or a treat
As discussed above this is the best way to give pills to your feline friend. Just follow the steps discussed above.  Try to choose the
best meal that your cat eat
while mixing the pill on it.
2. Grind the pill up into a fine powder
If your cat does not eat the meal where pill is present then this is the next best thing you can do. Grind the pill up into fine powder with the help of hammer, mortar and pestle, spoons or anything that you desire. You can then mix the pill powder in a small amount of a tasty cat or human food that your cat normally goes crazy over. Let your cat eat whole food and the best way is to give food in small quantity.  Keep in mind that some medication does not taste very well and some breeds of cats can easily smell it in their food, so it is best you check if your cat eats while food or not.
3. Pilling by hand
If your cat finds the pill in a treat method or she vomits the food if pill is too nasty then you have to give her the pill by hand. There are a lot of cats that will actually tolerate this well.  Just try to open her mouth and put it inside. You can also lubricate it with a little butter, margarine, or cream. If your cat is fairly docile, then you may be able to administer the pill by yourself with no help.  There are three ways by which you can hold your cat by yourself to give the pill. The first one is by holding the top of your cat's head by putting your thumb on one side of the upper jaw and your fingers on the other side. Just keep the jaws open and head lifted towards ceiling. If your cat is less cooperative then you can use the second method in which you have to hold your cat firmly and tilt the head back until the nose points toward the ceiling. The third method is to position your hand under your cat's chin with your thumb in one cheek and your fingers in the other, and gently force it in until your cat opens its mouth. After you choose any method from these above, you can now use your ring finger and littler finger to open your kitty's mouth. Then you have to just slip the pill inside the mouth of your cat and then close it and hold it closed.
4. Pill Poppers
If you have tried above methods and nothing works for you then you can choose pill poppers. These are designed to slip pills inside your cat's throat without having to risk getting bitten and sticking your fingers in there. These pill poppers look like a long, fat syringe that help you put pill inside your cat's mouth. Above we have discussed few methods by which you can give your cat a pill when she is on medication. But today there are plenty of products available in the market that can ease your task. From pill shooters to pill pockets and pill wraps, you can easily find many products that will ease your job. After our research, we have reviewed these products and found that they are really helpful in giving a pill to your cat.
---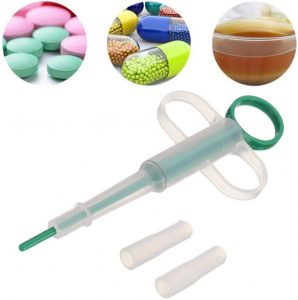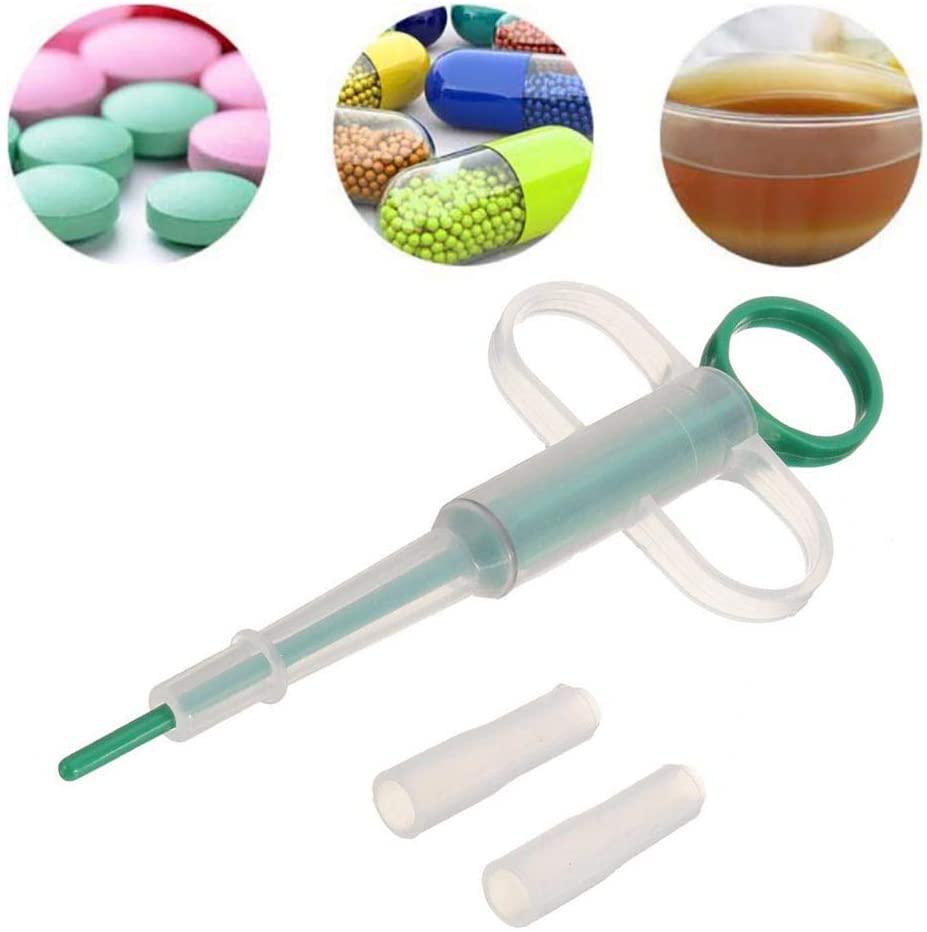 It is a pack of two pill guns that is designed for better administration of oral tablets or capsule to dogs or cats. This pill is safe to use and is an easy feed formula. If your cat is having suffering from bad stomach then this can be due to tapeworm. We recommend you to use the following pill that will be helpful for its health.
---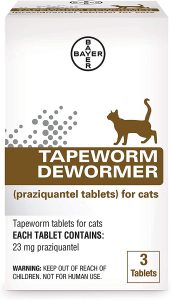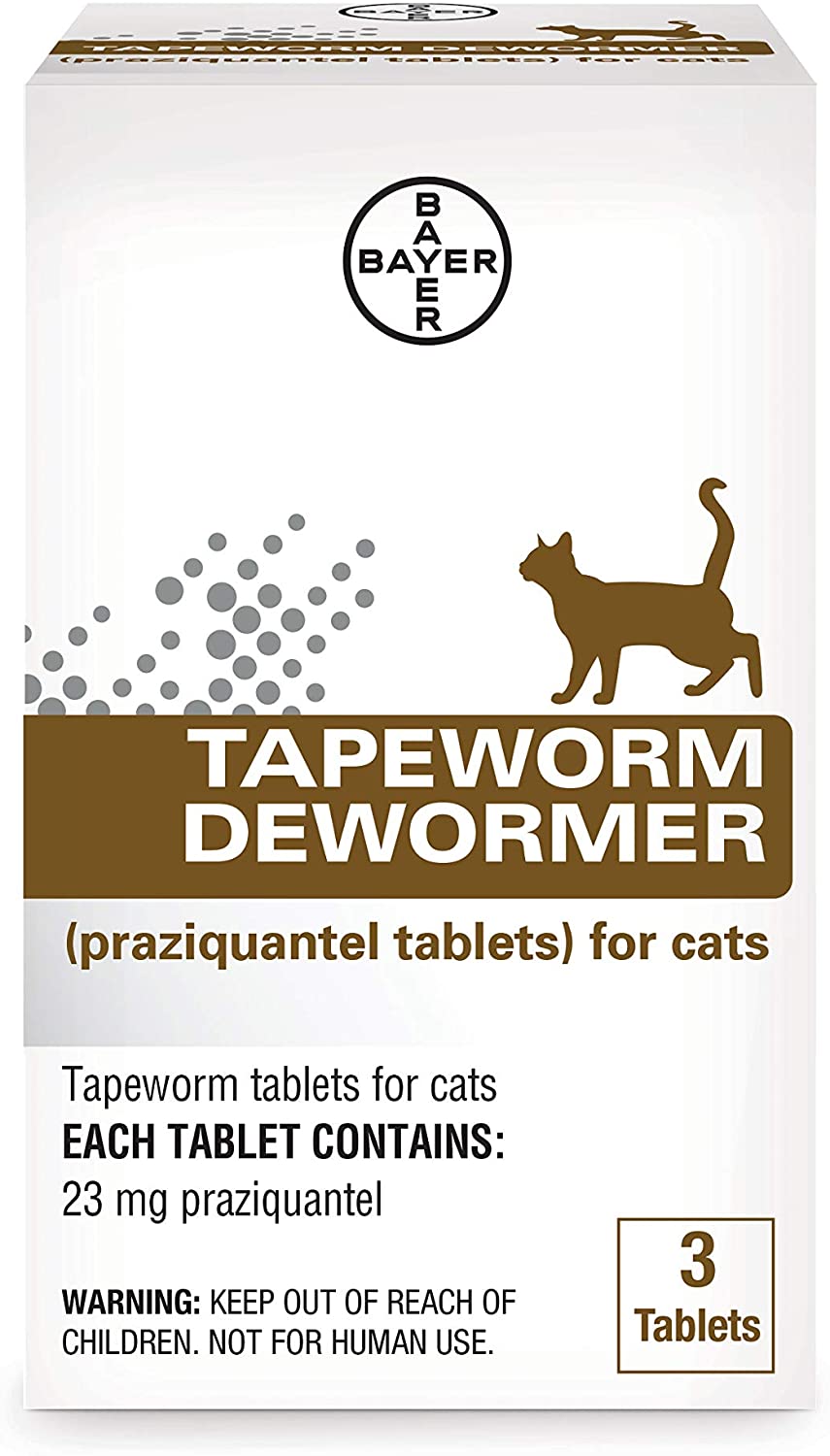 This medicine is good to remove the common tapeworms, Dipylidium caninum and Taenia and you can use above pill gun to give it to your feline friend.
---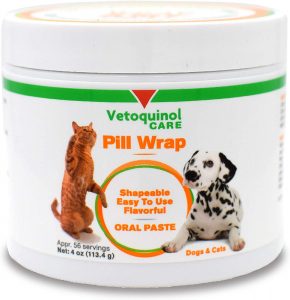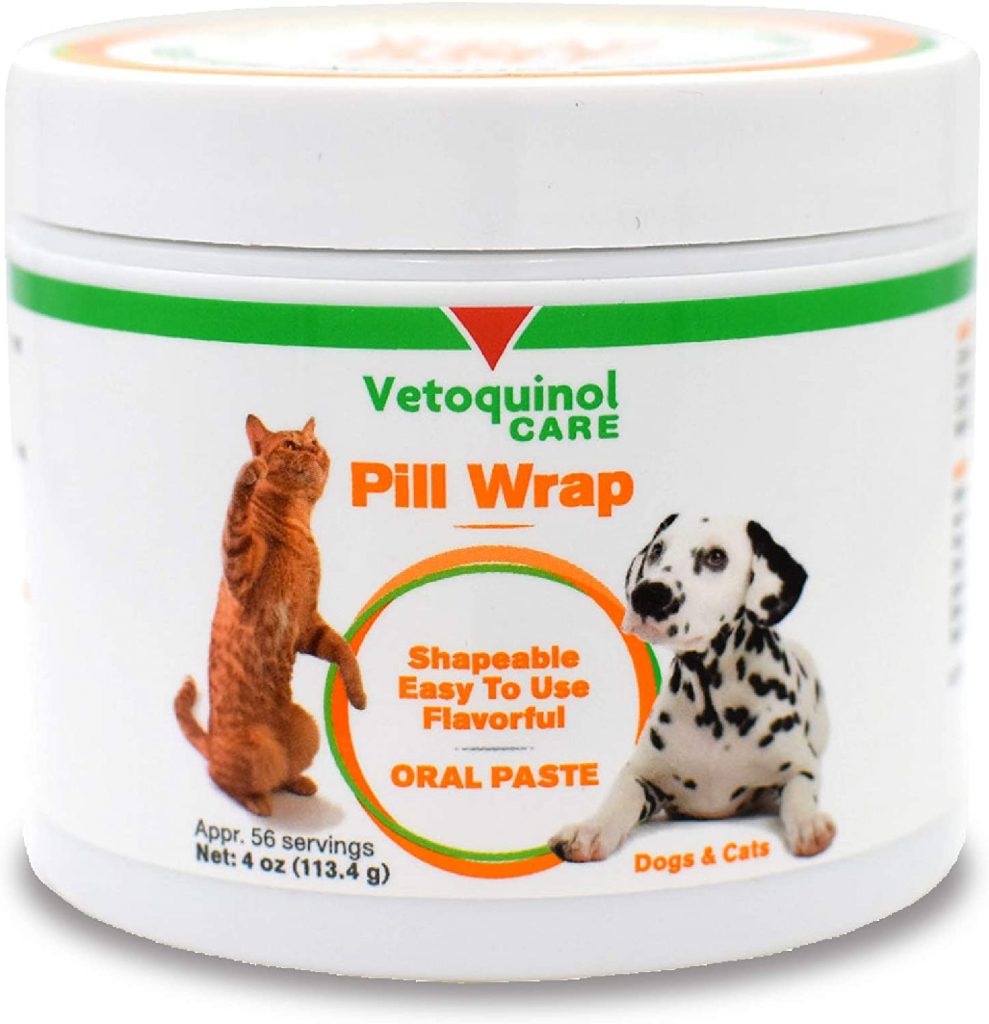 If your cat smells the medicine and do not eat it then you can use this pill warp to cover the pill smell and taste. It is the easiest way by which you can give pill to your cat without getting the pill noticed.
---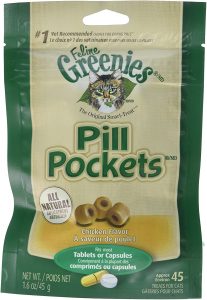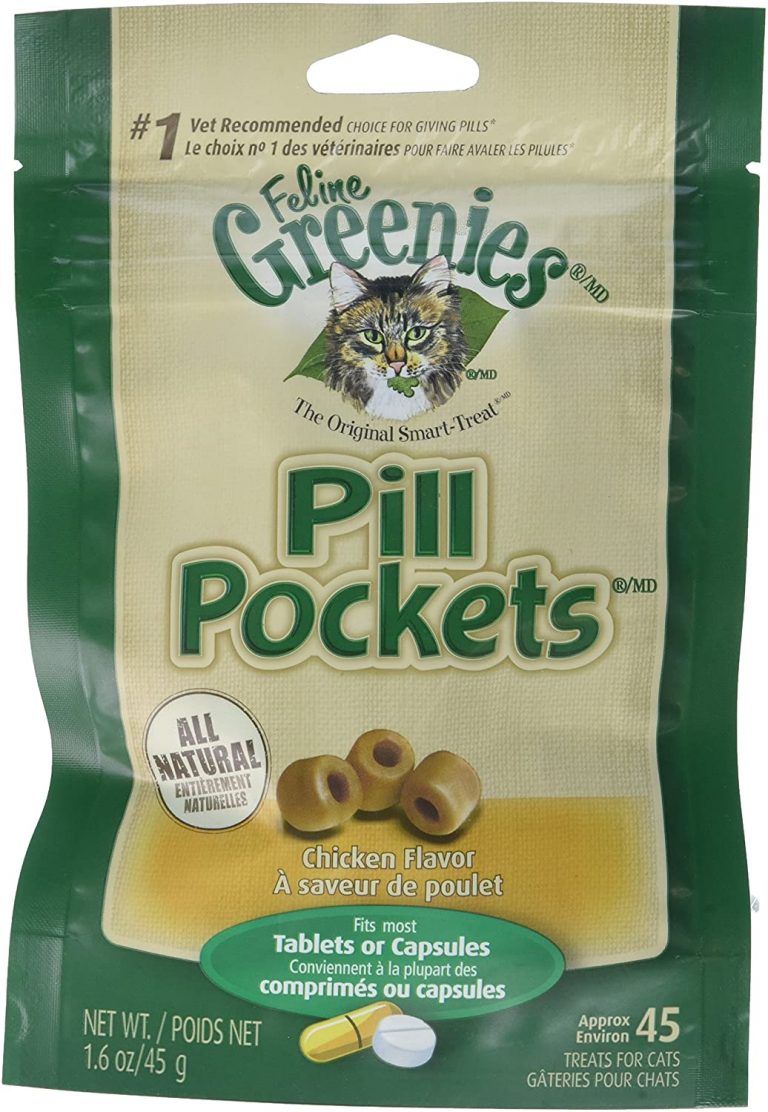 It is the best used product to trick your cat into taking medication. Pill Pockets® are healthy treats with a patented pocket to safely conceal the medicine. Your cat won't even know she is taking pills along with these pill pockets.