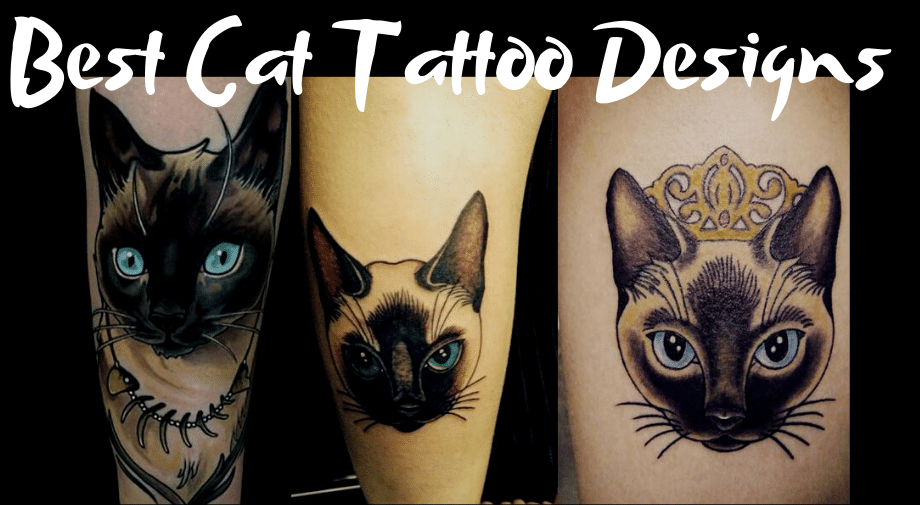 Every individual has its own way of expressing its love for somebody. It can be towards another individual, animals, certain things, symbols, etc. Tattoos are being considered as one of the most creative and elegant way to express yourself for somebody or something that holds close to your heart.
There are few individuals who have a soft corner for these furry little animals. Some express their love and desire in various ways, one of it being getting a tattoo done. Cat lovers are not only those who simply own a cat, but they are those individuals who go a step ahead and try to pay tribute in various ways they can. Hence, for these individuals getting a tattoo done of the cat is one of the ways of paying tribute for these furry, cuddly animals.
The process of getting a tattoo done is no mystery. The process is simple and the tattoo artist would use his or her skills to get your desired designed inked on your body.
Let us quickly understand the steps for inking oneself with a Cat Tattoo.
Select the design:
To get yourself inked, it is important to first select an appropriate design. You can just have an idea of what you are looking out for and the artist can draw it up for you before beginning the process. If you already have a picture in mind that you came across somewhere, you can show the same to the artist. There are various cat tattoo designs you can research up on the internet. Moon cat, small impression cat paws, or face, exact replica of your feline, tiny cat on your sides or knees, couple cat, etc.
Tattoo artist:
You would need to research on the tattoo artist that can get your work done with finesse. Go in for the one whose work you really like.
Consider the placement:
Where you would want to get the tattoo inked on your body is very important. You would need to take into consideration that certain type of design suit on certain part of the body. If you have a large tattoo with minute detailing, then it would need more amount of space. On the other hand, a small design would also need an appropriate place else it may look out of place. If you plan to get a small cat tattoo inked then ankle, wrist, forearm, bicep or calf would seem fine. But for a larger cat tattoo, you would need areas such as, back, top of the thigh, chest, shoulders, lower stomach, etc.
Another important thing you need to consider before selecting the design and the part of the body is whether that area has tendency to stretch. If you get a tattoo inked on any such part that has the tendency to stretch due to weight gain or loss, then it could affect the quality of the design. The image that gets inked would look distorted.
Tattoo making:
Get an appointment in advance with the tattoo artist and visit the place at the scheduled time. Ensure to drink plenty of water and have proper meal before the process. Once you are comfortable on how and where the tattoo would be placed, you can give a go ahead to the artist. Large tattoos take time hence you would need to prepare yourself. Also be ready for the pain during the tattoo making process.
Enjoy the tattoo:
Once the process is done, you are ready to flaunt it to the world. Try applying some cream or lotion as mentioned by the artist. It would take time for the redness to go away. But the initial aftercare is important.
Cat Tattoo Designs:
Simple Cat shaped design: 
For those who do not want to go into intricate detailing can just flaunt their love for cat by choosing a simple cat design. Just getting the outer layer of the cat body designed, would make it look elegant and classy.
Out of the world cat:
With a tattoo you have multiple ways to use your creative insight. One of them being, sending your cat to outer space. Though not in real, but why not in the form of a tattoo let the cat explore the universe. You can search for various designs online, but we simply loved this one.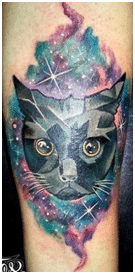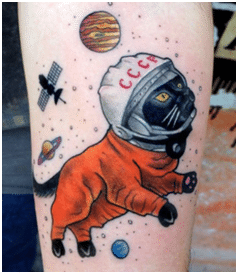 Memorializing your pet:
For those who are crazy about their little feline can also get a tattoo of their pet inked. This means getting the exact replica of your cat in the form of a tattoo so that it stays with your always. Intricate detailed work goes into getting this done.
Rose Cat:
Especially for girls who love cats and would want something elegant and beautiful then try out this rose cat designed tattoo. Rose patterned tattoo looks sweet and at the same time girly.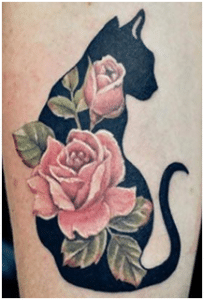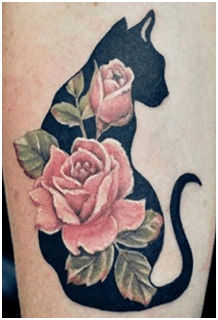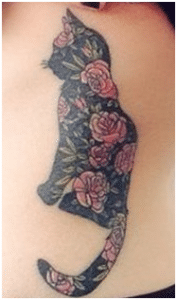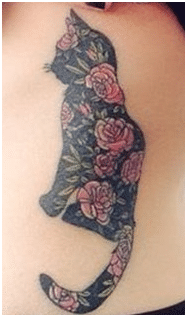 MEOW:
Not looking for a large tattoo? Then how about the below MEOW tattooed on the fingers. The best place on your body to flaunt the feline love. You can also pay tribute in a soft way by inking your ankles with cat paw prints.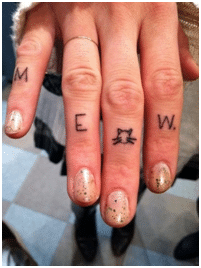 Moon Cat:
Taking creativity a notch ahead, you can combine the beauty of the moon with your feline. Surely, the end result would be amazing.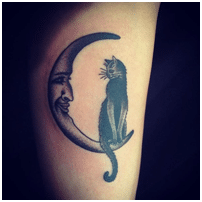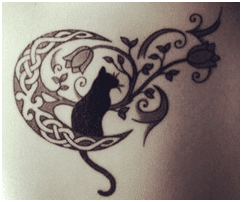 2022 Best Tattoo Designs
1. Knee Cat Tattoo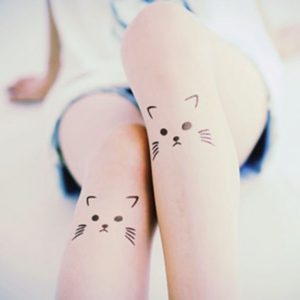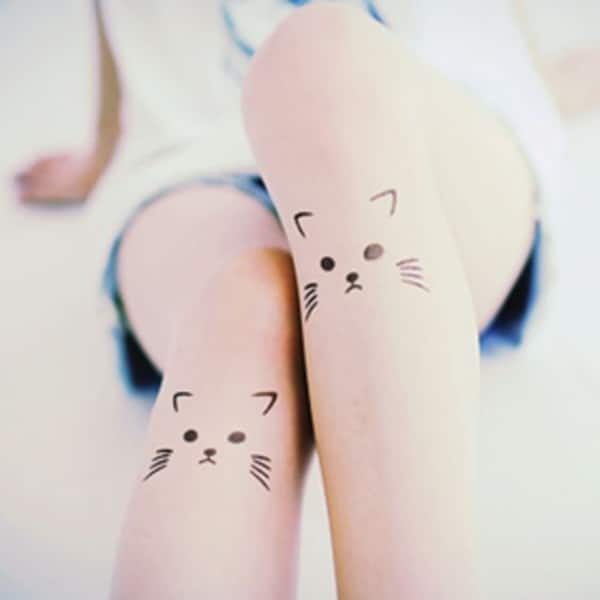 2. Black Cat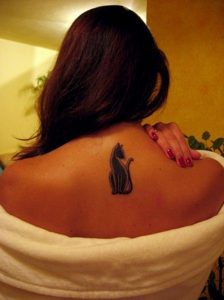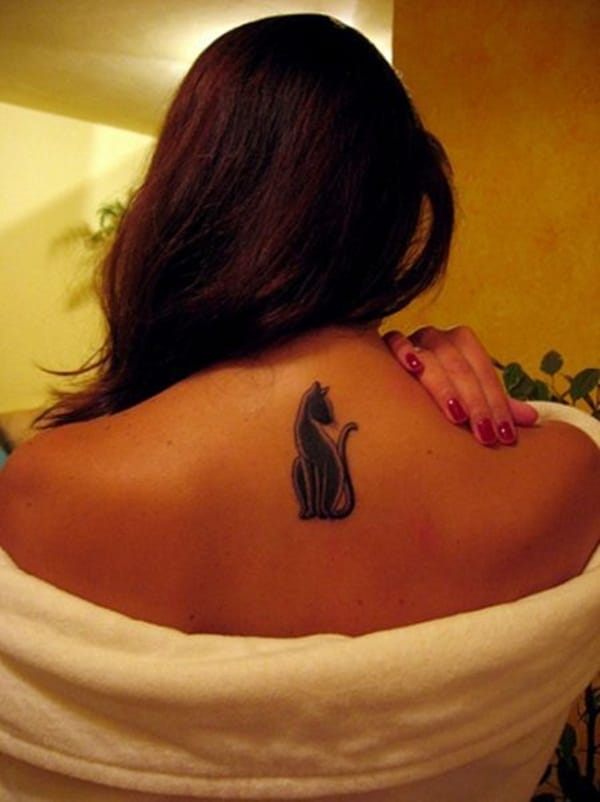 3 Moon Cat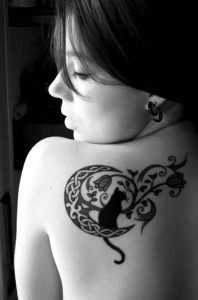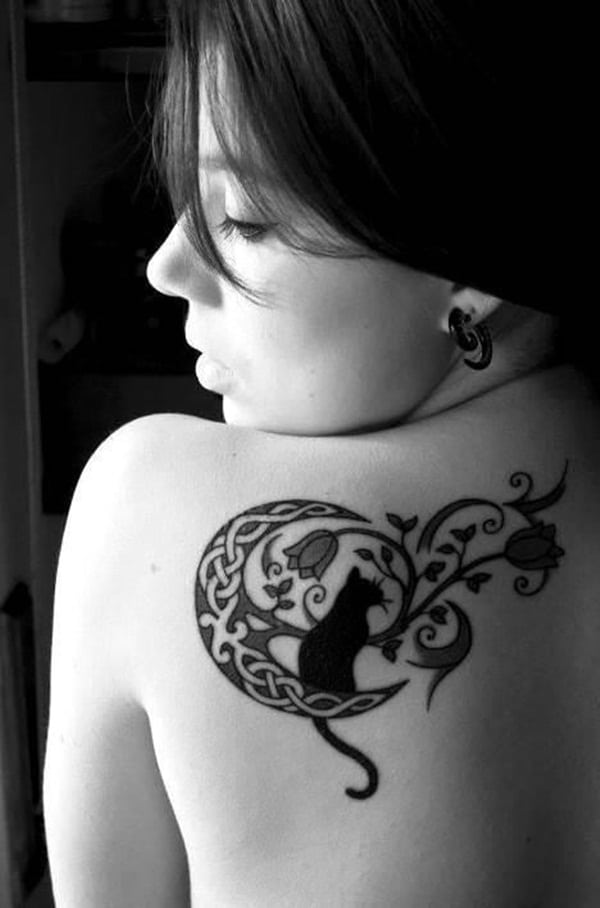 4.
The Tiny Cat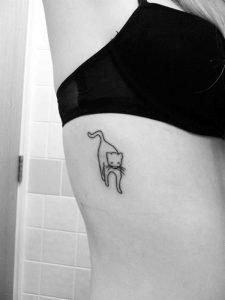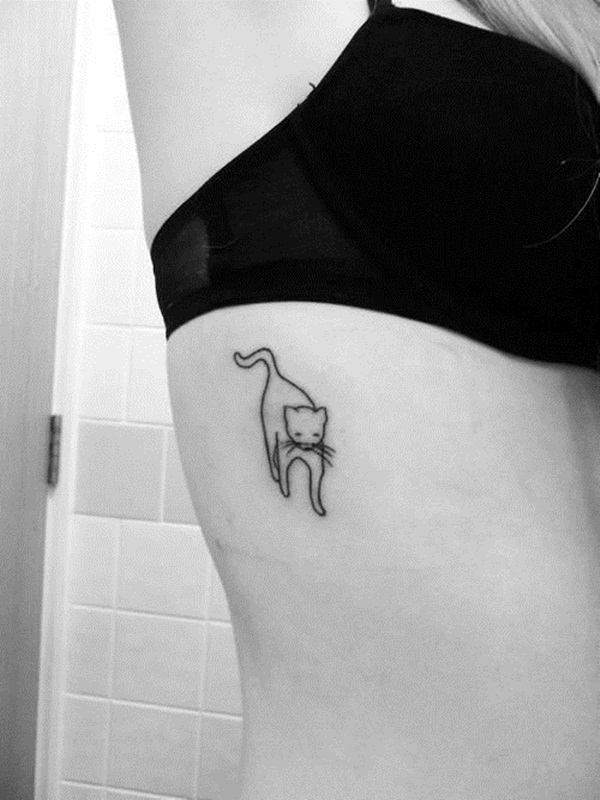 5. Black Cat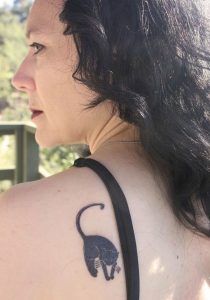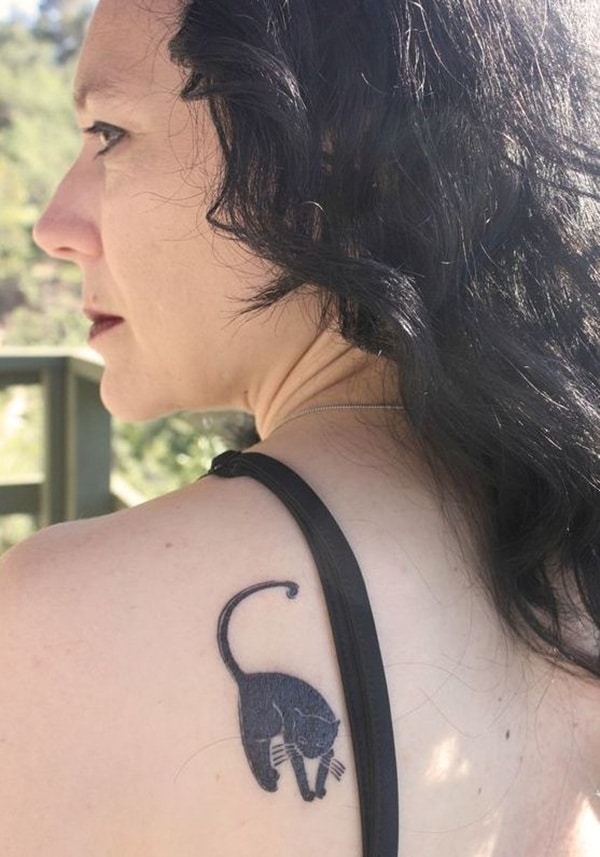 6. Meow Finger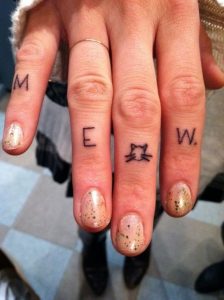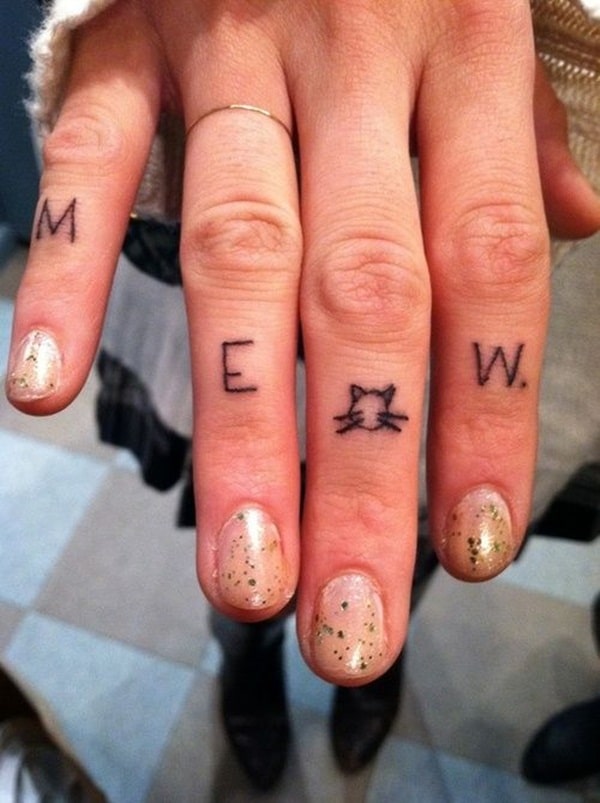 7.
Wrist Cat Tattoo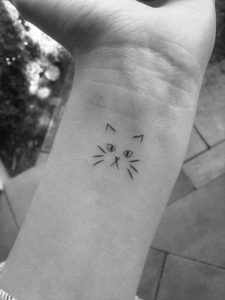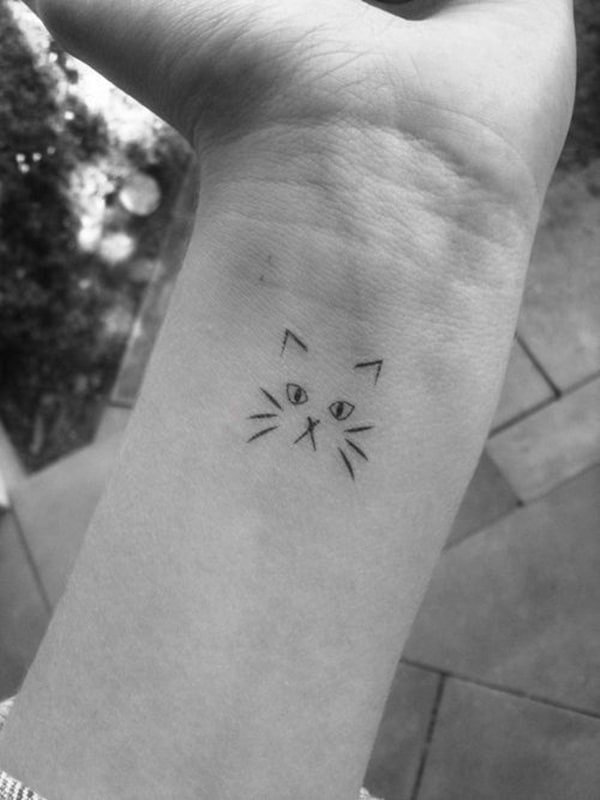 8.
Color Splash Cat Tattoo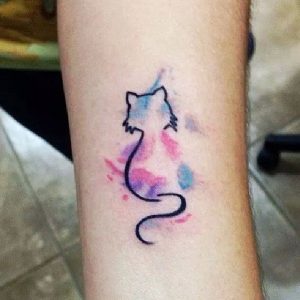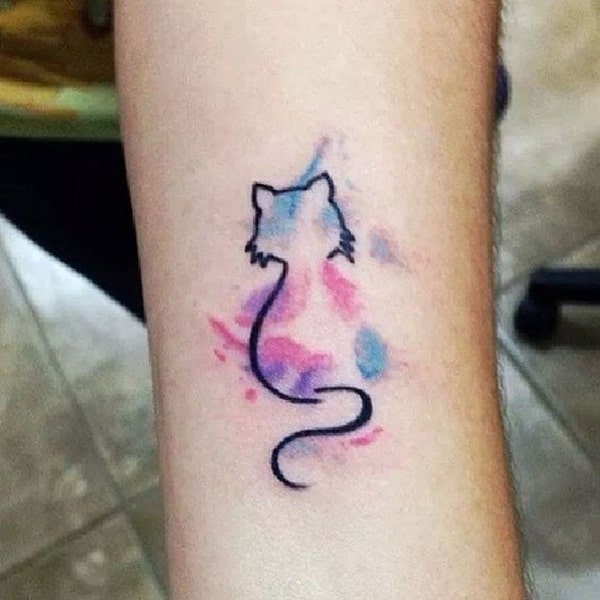 9.
Falling Cat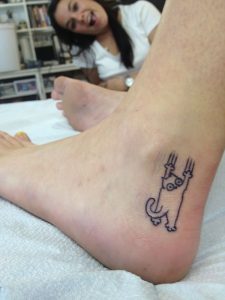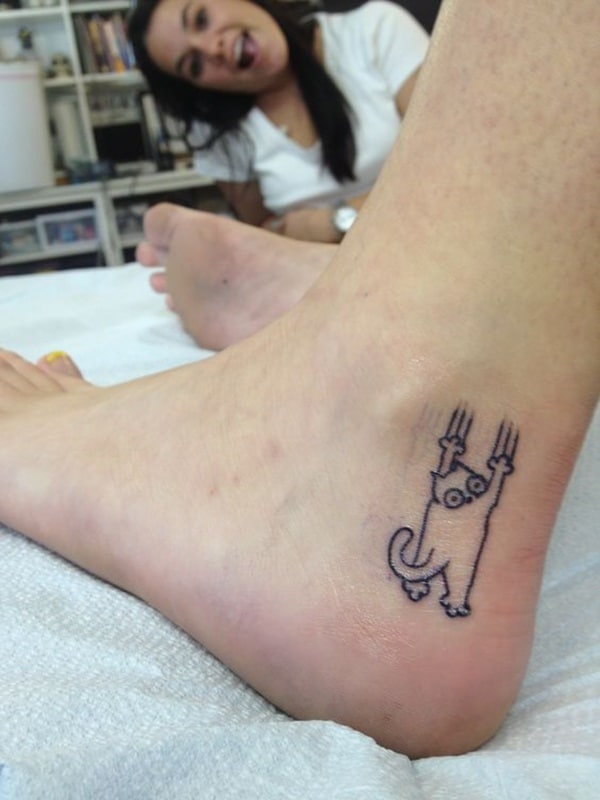 10.
The CopyCat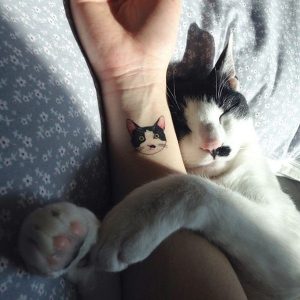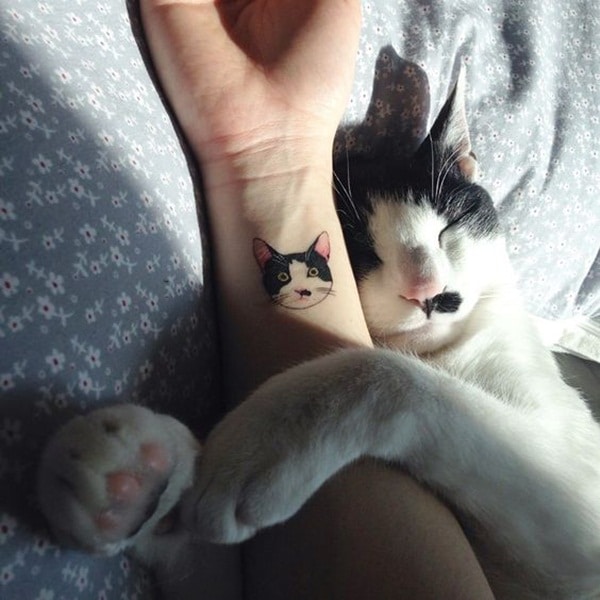 11.
Funny Cat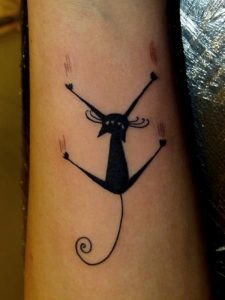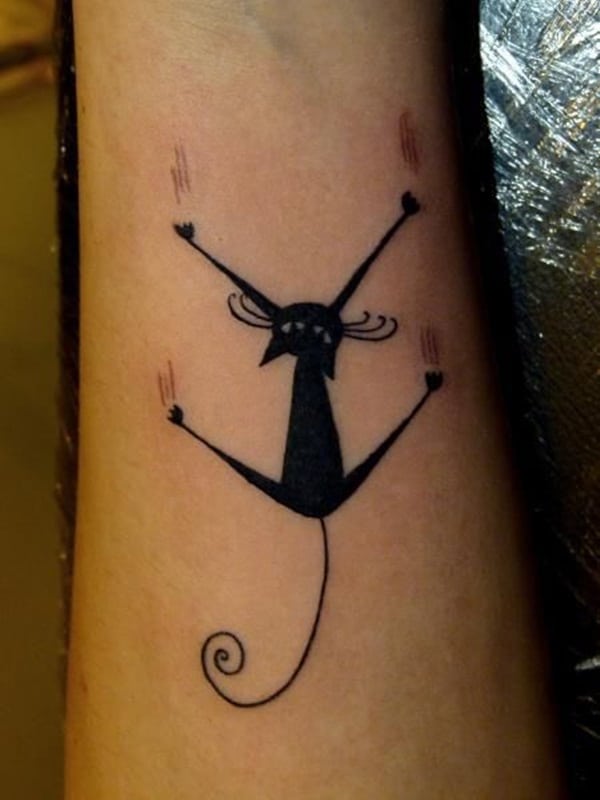 12.
Loving Cats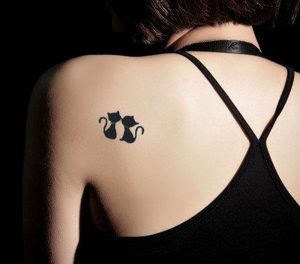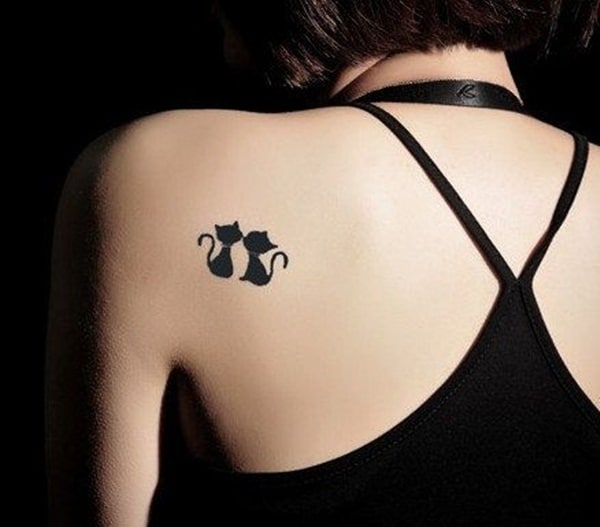 13.
Fluffy Cat Ball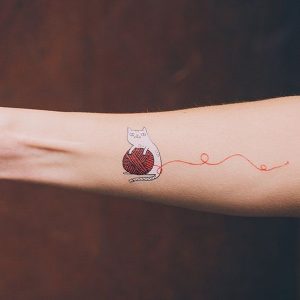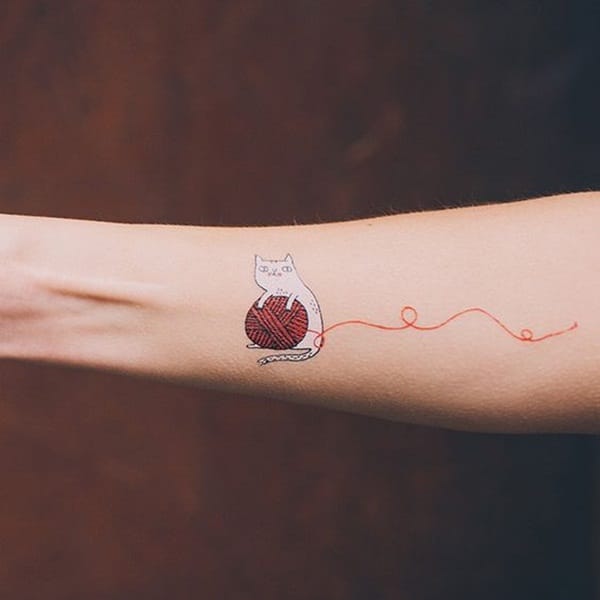 14.
Curled Cat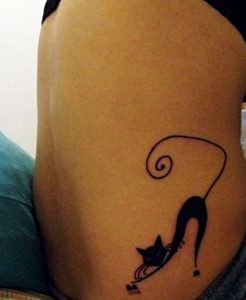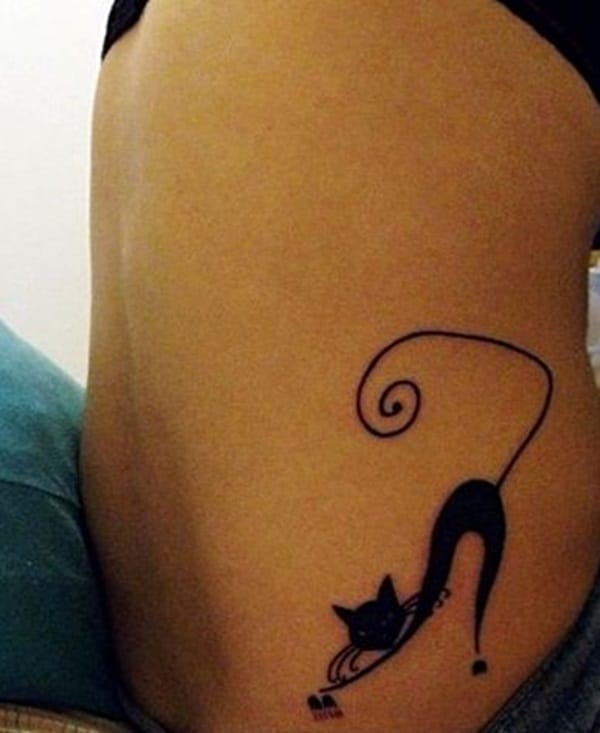 15.
Little Pawn Cat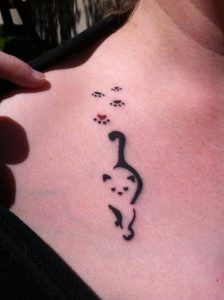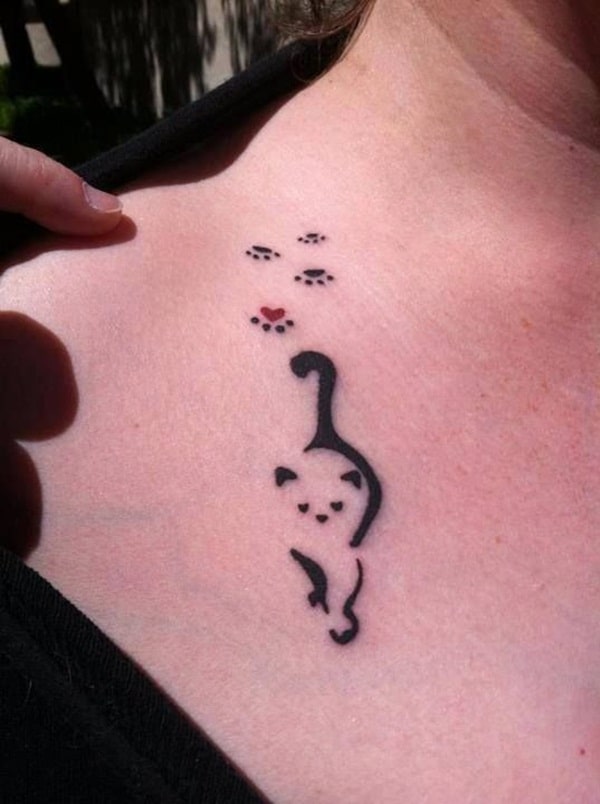 16. Love Cat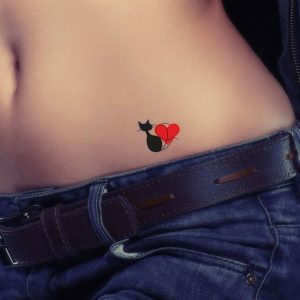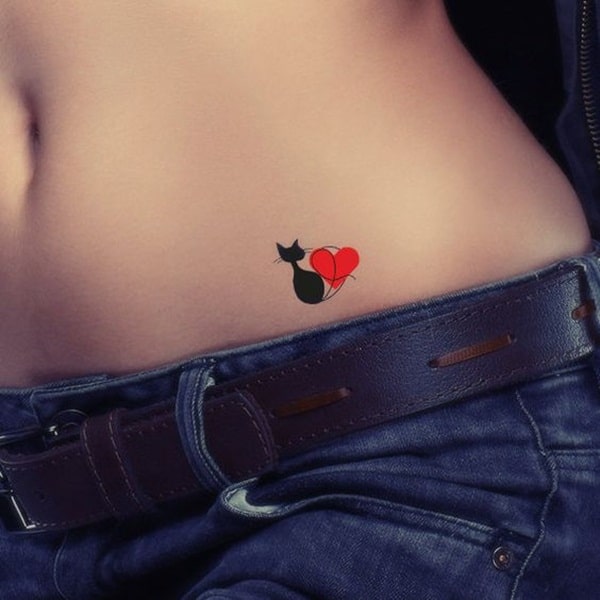 17. The Couple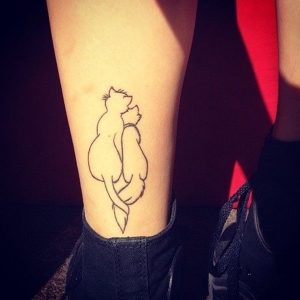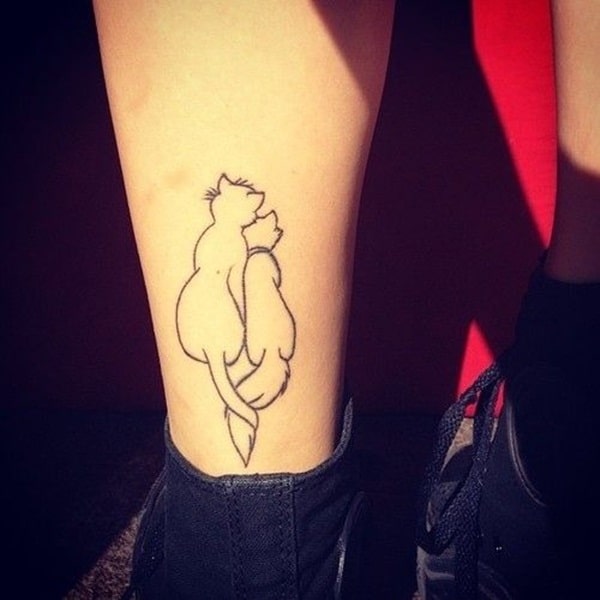 18.
Heart Cat

19. Cat Hug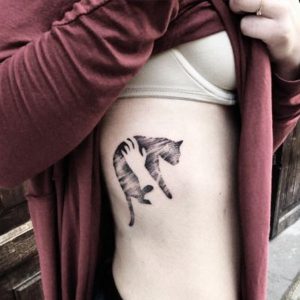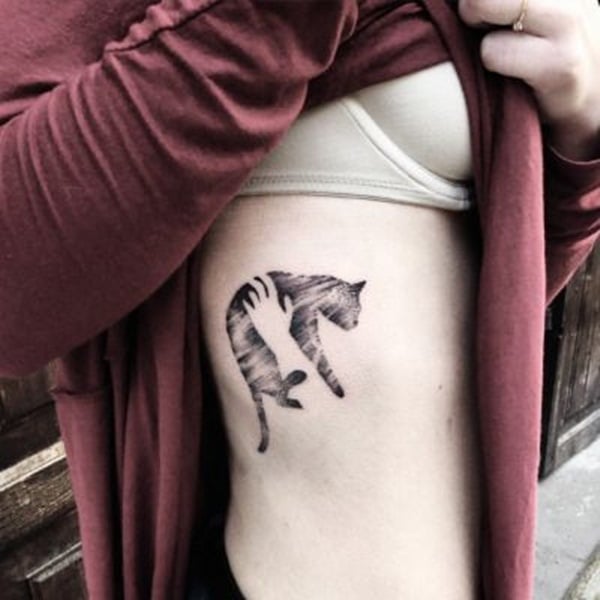 20. Fancy Cat Tattoo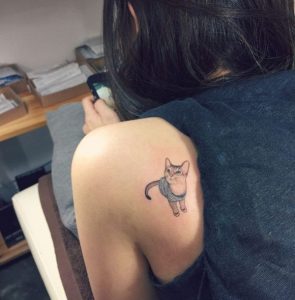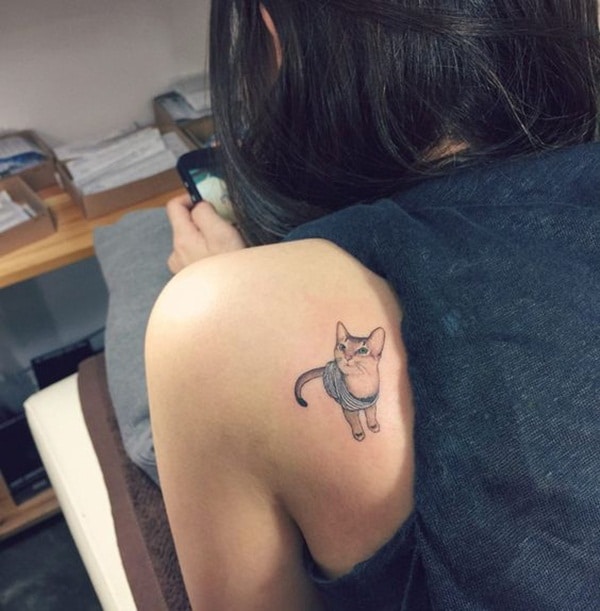 21. The Fold Cat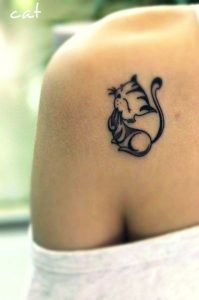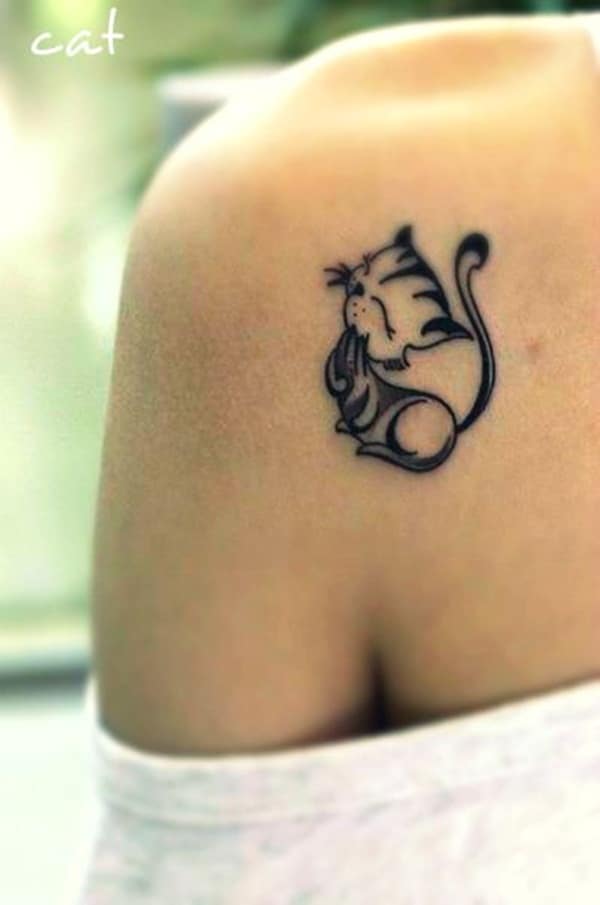 22. The Neck Cat