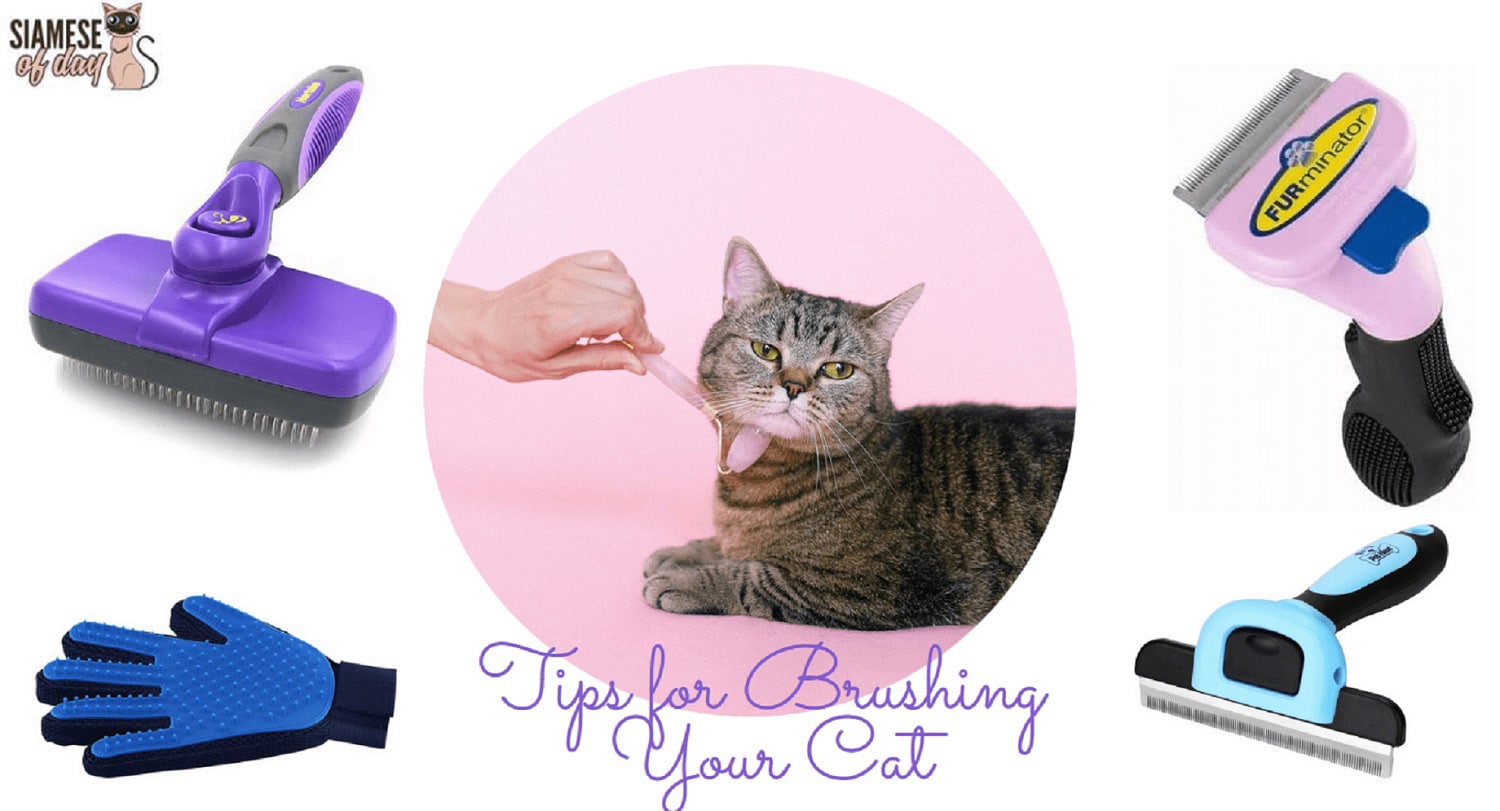 Grooming your pet is always the best thing to do. If you have a cat at home then you should groom your cat to keep her neat and clean. From nail trim to bathing, a little work is always needed. Just like bathing, brushing her teeth is also important as it has many benefits for both of you. Not only does brushing your cat remove dirt, grease and dead hair from her coat, but it helps to remove flakes of skin and improves blood circulation, enhancing her skin's overall condition.
Below we have discussed few reasons why you should regularly brush your cat's teeth.
Fewer Hairballs: We all know that when we have a cat at home we will often find hairballs here or there.  But when you will brush your ca regularly, it will remove excess fur and you will not often find gooey surprise underfoot.
Less Shedding: When you brush your cat regularly, you will find that your cat shred less. You can brush your cat once a day or after two days. Brushing means you will find less hair fall onto your floor, rubbing off on your furniture, blocking your vacuum and furnace, and turning your clothes into coats of fur. Flea Spotting: When you will brush your cat daily, it will become easy for you to spot fleas or "flea powder" in the fur of your pet.
Pain-Free Grooming: Although cats groom themselves but when they get old, it can become difficult for them to do so. Mobility issue can happen with those cats that are old and cats with arthritis issues. This way you can make your cat happy as they will get pain free grooming.
Better Bonding: When we groom our pet at home then it will help us in building a better bond with them. You can often see this when you have two cats at home and they will groom each other just to build mutual trust and show affection. So, by doing this you can build that same trust with your lovely pet.
A neat and clean home: Yes you read it right, when you brush your cat regularly; it will remove the dead hair from her skin. These dead hairs will wind up on the brush instead of your floor, sofa, chair, or at your cloths. You should always remember that indoor cats shed more and all year long.
The 5 rules of proper brushing
Different coat types need different tools for grooming, but for all cats, there are a few simple rules:
You should brush your cat when she is relaxed. It helps her enjoy that time and she will perhaps fall asleep and will let you do your job. You can then gently keep stroking your cat and start brushing her skin from all over her face to tail.
Brushing against the direction of hair growth is the easiest way to remove dead hair, and then go with the direction of growth.
Sometimes to prevent making more knots or clumps, clean the excess hair from the brush.
When you finish brushing, you should wipe your cat's fur with a soft chamois. This will add shine to the cat's fur and will also remove dead hair from her coat.
When you have more than one cat at home then you should have two hair brushes. You should always clean the combs and brushes after each use. The reason behind this is that if any of the cats has any skin disease then it will not spread to the other cat.
You should always finish brushing session with a bit of play or you should give her special treat so that they start to associate being brushed with fun and food.
Find the Best Brush for Your Cat
---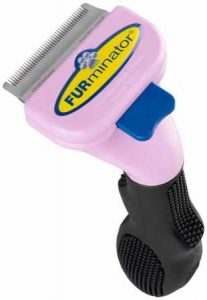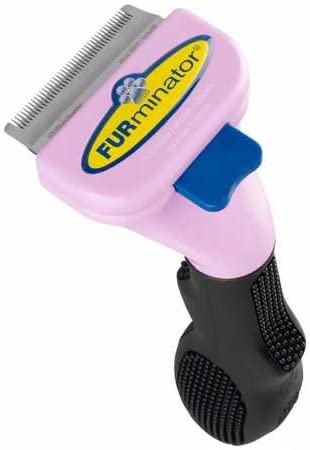 This is among the best hair deshedding tool available on Amazon for just $42.99. The product is reviewed by 2400 customers so far and it is designed for cats that are over 10 pounds with hair that is longer than 2 inches. This product also has button that helps you clean and remove the lose hair from the tool with ease.
---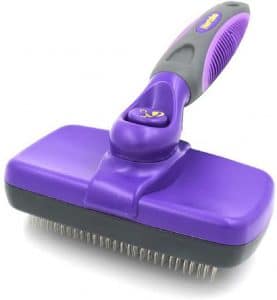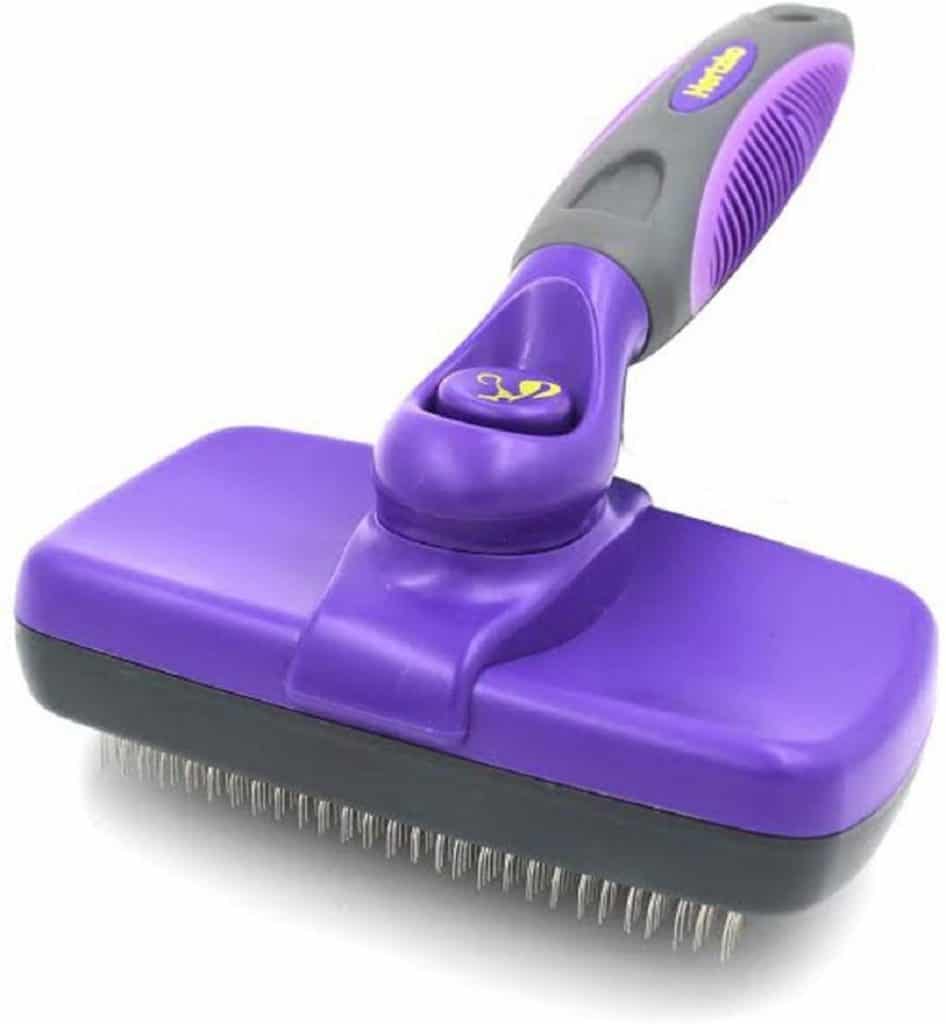 Being one of the most loved hair brushes on Amazon, it is available for just $15. The product has been reviewed by 34000 customers and is rated 4.5 stars. The product is easy to use and start its job with just one simple push. This brush is like a massager that will gently remove stubborn fur without scratching your cat's skin. It also improves blood circulation and makes the hair of your pet smooth and shiny.
---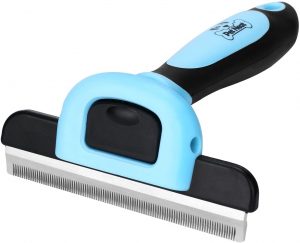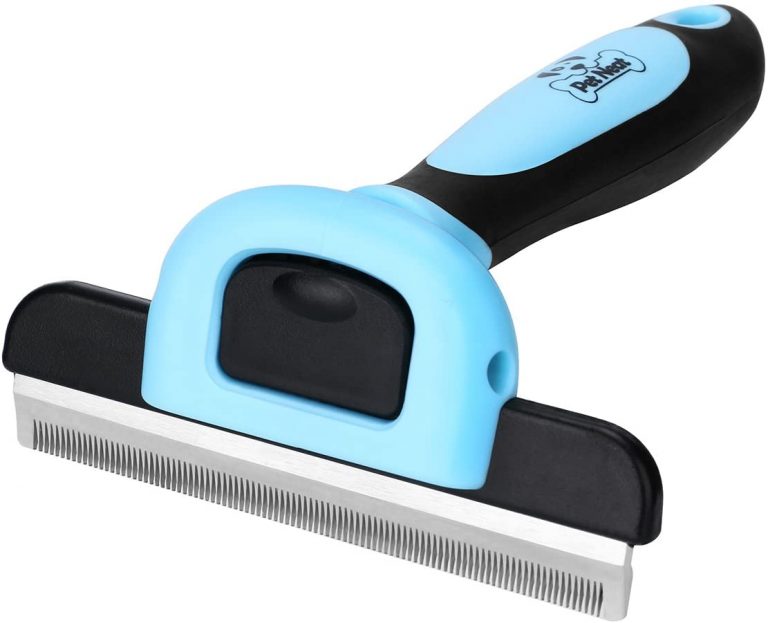 You can buy this product on Amazon for just $14.99. It has got over 25000 customer reviews and has been rated 4.8 stars by them. Being one of the best pet grooming tools, it will remove up to 95% of dead hair and tangles from your cat's coat easily. This product is good for short, medium as well as long hairs. Using it is really easy as you simply have to comb it gently over your pet's skin. It is made of stainless steel and has 4" long rust-resistant blades on it. These blades effectively reach deep down to the undercoat.
---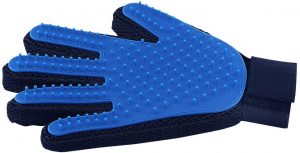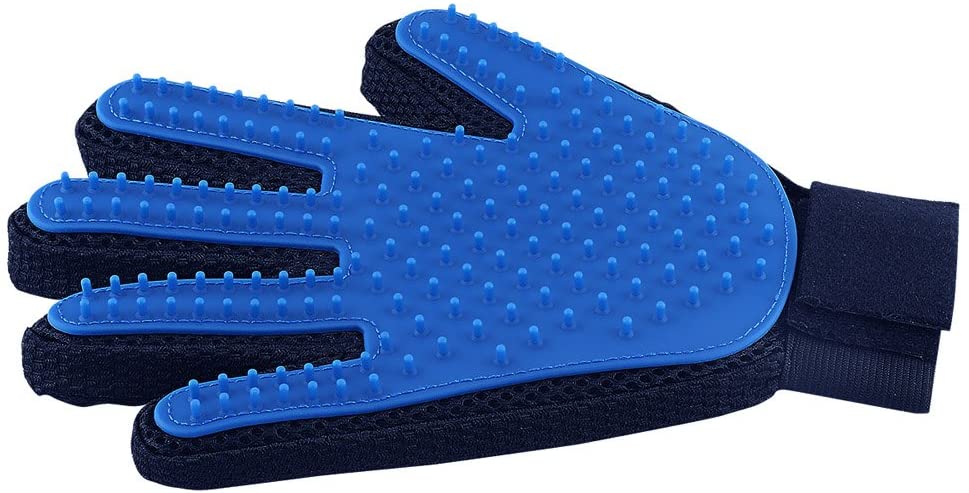 It is a pet hair remover glove that you can buy from Amazon at just $7.99. This product has been reviewed by 14500 customers so far and is easy to use. It is made of soft tipped silicone and it helps in attaching loose pet hair to it when you give massage to your pet.