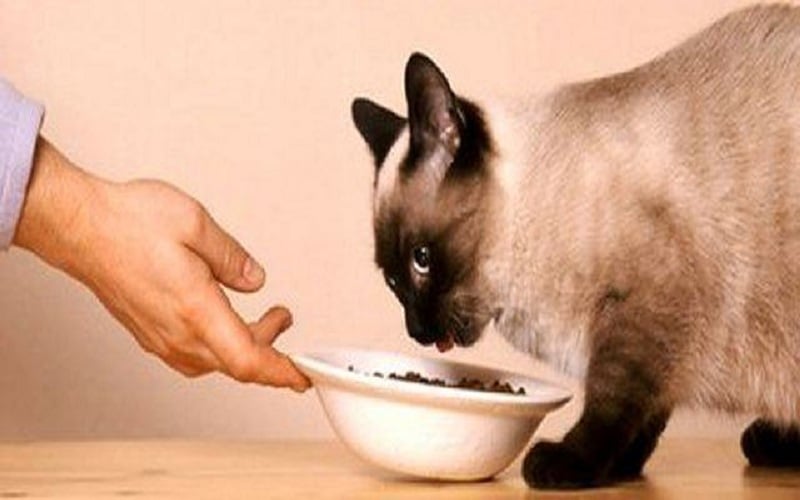 Siamese cats are unique and loving breed of cats. Very affectionate and caring towards their owners. Very rarely you would come across a cat which is social and friendly with humans. Siamese breed is one among those which is very social. They love to gain attention and do not like to be left alone since they get bored easily. They are also highly intelligent and loyal. Once regarded as royal pets, only members from royal family had the right to maintain these cats.
Gradually over a period of time, these cats started appearing in various cat shows. Today, you would come across the mix breed Siamese cat which may not be completely the same as the original breed. These cats have undergone varied changes in the physical characteristics due to the mixed breeding.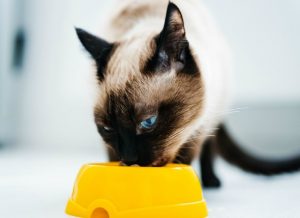 Having a pet cat at home would mean lot of responsibility in terms of taking care of their needs and wants. Apart from the daily dose of love and cuddle, one should also take care to provide them healthy nutrient dense food and clean water. Though at times we love spoiling them with a variety of food but at times we need to come up with a quick food solution in case of busy schedule. Hence for all those feline owners, we have come up with our list of top cat foods especially for the Siamese cat. These are a variety of food items so that your cat does not get bored easily and enjoys its meal time.
First and foremost, it is important to note that a Siamese cat should food which is diet rich in ingredients such as animal proteins and fats. However, their food should be low in carbohydrates since it can make them obese quickly.
Purina Fancy Feast Kitten Canned Food:
This a great food for your little Siamese kitten. It can enjoy a variety of flavors and at the same time receive the daily dose of nutrients. The first ingredient in this mixture is chicken which is then followed by liver. There are also good source of fats and proteins in the form of egg and fish. This mixture is also a plethora of vitamins and minerals. The cat can enjoy multiple flavor hence the owner need not worry about making meal time exciting for its feline. For those who have multiple kittens, this is a good pick since it comes with 12 cans. Thus it reduces your trip of getting back to the store in search for another cat food.

Stella and Chewy's Yummy Lickin Slamon and Chicken:
This raw food would attract your Siamese feline immediately due to its cute packaging. There are variety of flavors available for your cat to enjoy. Salmon and chicken is a favorite among the cat. There are also other flavors available such as rabbit, duck etc. which also provides the much required nutrition for your cat. Getting this cat food would ensure that your cat stays healthy without the risk of getting obese. There are no hormones, fillers or grain present in this food. It is a freeze-dried raw food which does not get spoilt easily.
NomNomNow Chicken Chow Meow Cat Food:
The main ingredient in this food is chicken, which by itself is rich in protein and other nutrients. It also contains liver and chicken breast. Liver as we all are aware is rich in minerals and vitamins whereas chicken breast is a good source of proteins. It also contains carrot which is a good source of beta carotene and also acts as an antioxidant. Few other added ingredients are asparagus and spinach which are high in minerals and vitamins. Spinach is known for boosting the immune system and at the same time it helps in strengthening the digestive system. This food is free from grain and suitable for cats of all age groups.
Cat Food Variety:
It is very important that your Siamese cat is served a variety of food which can be mixture of dry and wet food. One of the reasons for doing so is, offering them a blend of both kind of foods, it would ensure that the cat does not suffer from any urinary tract infection. UTI is normally caused due to less amount of liquid in diet.
Dry foods are also known to promote good oral health in pets. The chewing act especially in hard foods helps to remove the plaque that gets deposited on the teeth. On the other hand, wet food helps the cat to get the right amount of water. Normally cats are said to have less thirst threshold due to which they do not drink as much water as required by the body. This can lead to water shortage in their body and cause health problems. The inclusion of wet foods in their diet would provide them with the much needed liquid that helps to maintain a healthy body.
Before you purchase any food item for your Siamese, it is important to go through the ingredients. You can also consult your vet, since they can recommend the best for your cat.