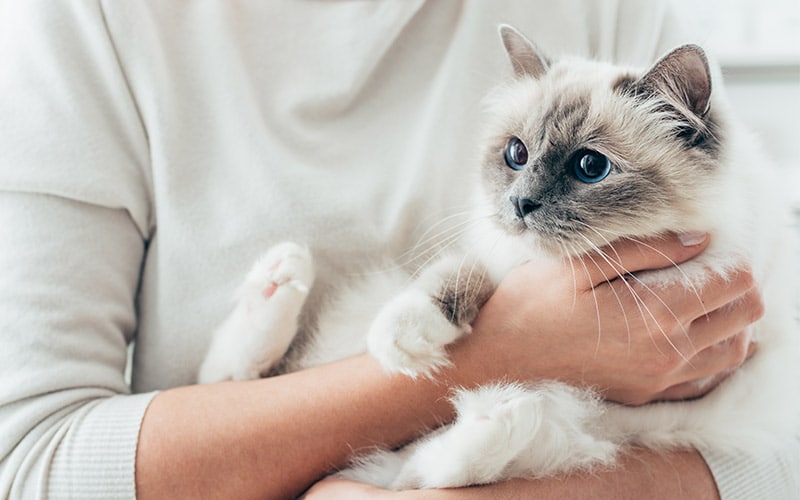 An instantly recognizable breed, the Siamese cat have a striking personality that makes them unique from the rest of the cat breeds. The Siamese cat is a short-haired cat breed that originally came from Thailand.
They have a pleasing appearance. Siamese cats are very affectionate, good physical features and very playful. They love to hover around their owners and hate to be left alone.
This breed is mostly known for its social and friendly nature. Once they are comfortable with you, they can be very affectionate and loving pet.
They often tend to form a strong bond with that one person in the family even though they have a loving and caring nature towards the other members of the family.
Siamese cats need lot of attention and interaction else they would get bored easily. Not to forge this is one of the highly intelligent breed that can also live with other pets once properly introduced.
Today, let us go through a step-by-step guide on how best can you bond with your Siamese cat.
Understand Your Siamese Cat:
The initial few contacts with your new pet seems to be always awkward. Neither you nor the pet is aware of what exactly has to be done.
It is a new surrounding for your Siamese and at the same time if you did not have a pet earlier, this experience is completely different. But one of the best things about Siamese is they are extremely friendly and loving cats.
For creating that bond with your cat, you need to first understand the behavior and emotions of your new pet. Learn their body language which would further give you guidance on how to take things ahead.
When you cat is in a good mood, it would walk confidently with tail upright and head forward. On the other hand, a relaxed cat would stretch on its side with its paw flexing.
In such cases, you can slowly try to approach your cat and pet them. But if you have an anxious cat then it would hunch down and try to wrap its tail around. In such cases, try not to touch the cat and give it some time to relax.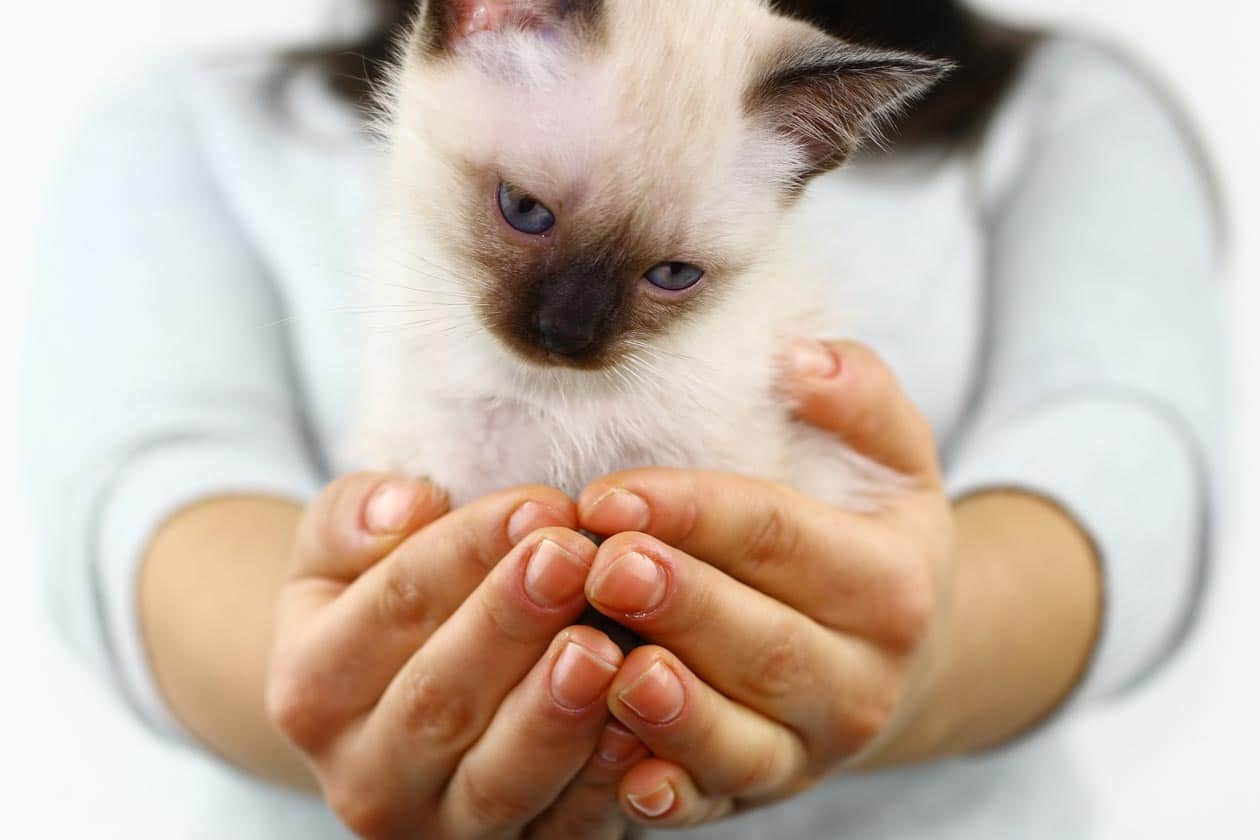 Eye Contact with Cat Helps:
This is true in every case whether one is dealing with another human or an animal. Lack of eye contact is not a good sign. Cats are mostly known for communicating well through eye contact.
Develop trust with your Siamese by slowly making eye contact. When the cat is relaxing, you can just lie down next to them and make eye contact. Once the cat looks at you, you can close your eyes and open them for a few times.
Do not stare at your cat for long. If the cat turns away, then it means that they no longer treat you as a threat.
Provide them the basics:
It may take some time for the Siamese cat to develop a bond with you. Do not lose confidence and keep on trying. One important way of building this trust is by providing them the basic necessities.
Try to timely provide them good nutritional food, water and also shelter. Once you cover these basic essentials then it would help in building the trust.
The cat would start coming to you and hover around you whenever they need something. This means that it has started trusting you and no longer takes you as a threat.
Be playful With your Cat:
Siamese cats are known to be playful and friendly in nature. They do not want to be left alone. Initially the cat may deter from coming near you.
But when you gradually follow each and every step mentioned above, it would start hovering around you. To further strengthen this bond, it is important to play around with your kitty.
Pamper them with treats once they complete any task. Cuddle them just like a small baby. All they need is attention and affection.
Get some toys that are laced with catnip which can stimulate excitement in your kitty. The best time to play with your kitty is early morning and late night times.
It is recommended to dedicate at least 10 to 15 minutes of play time in a day with your kitty. There are many other options available in the market that can be used to keep your kitty busy and playful.
Teaching them tricks:
Siamese cats are extremely intelligent animals. With patience and time, you can train your kitty. Do not force any tricks on them else it would get them agitated. Give them some time to pick up the training.
When you personally train your cat, it helps in strengthening the bond. Let your cat create specific behavior which would be helpful in the long run. You can also treat them with goodies once they get the task done.
Once they master a particular command, you can then move on to teaching them another one. Get creative with your teachings else it would make them bored easily.
Hope these tricks mentioned above help in creating a strong bond with your kitty. Note that not all the cats would instantly bond with you. Some may get along really quick whereas some would take their own sweet time.
But as per the nature of the Siamese cat, once you treat them nicely and show affection they would instantly blend in the new environment.