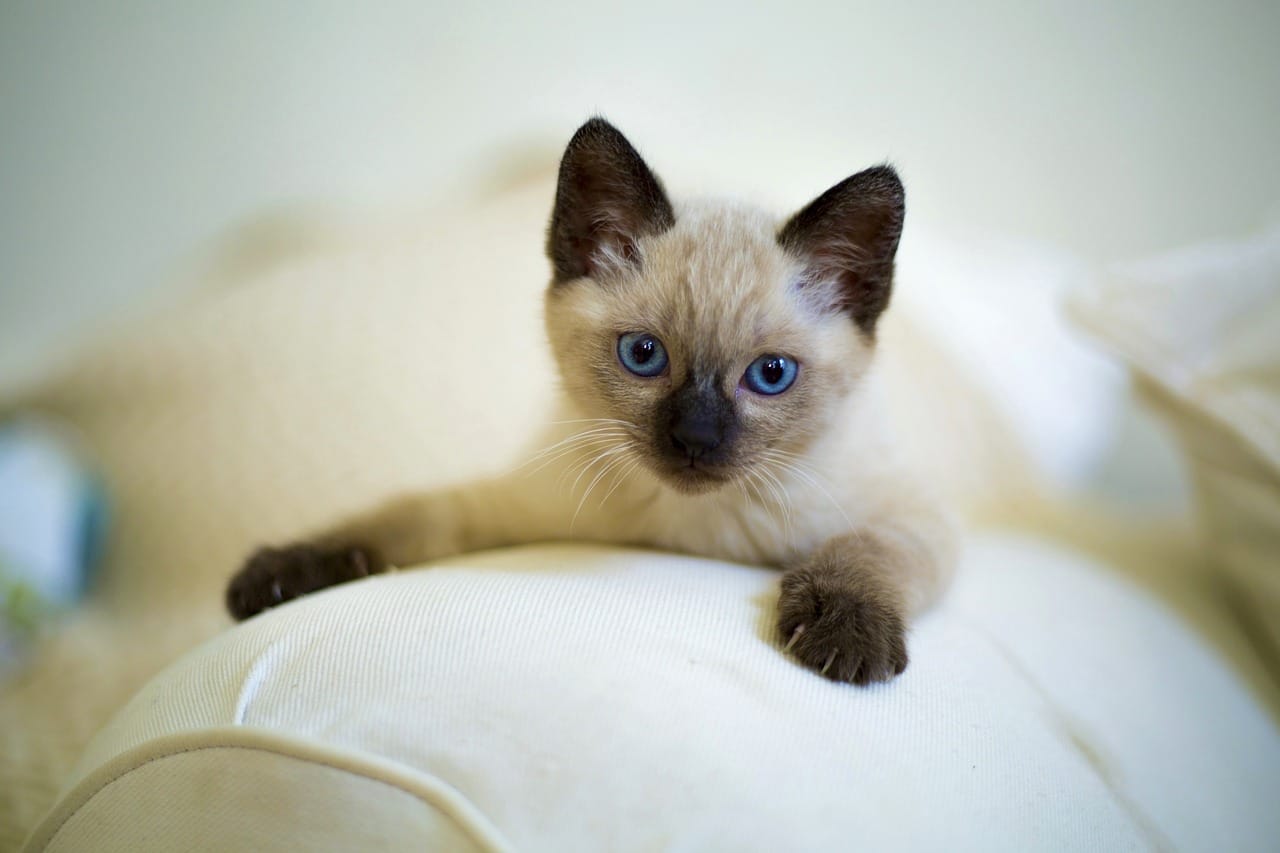 Siamese cat are a loving and caring breed. But if you plan to adopt a Siamese cat then it means proper evaluation is required in terms of its care and hygiene. You cannot compromise on the health of your Siamese cat.
They are extremely caring, friendly and loving pets to be kept at home. They love to hover around their owner for attention. The Siamese cats have a distinctive personality making them unique among the other cats. Due to their caring and loyal nature, they are often compared to dogs. Since just like dogs, Siamese cats prefer to have human companionship. Siamese cats are also an intelligent breed along with strong communication skills. At times they can turn out to be quite vocal when it comes to expressing their desire for certain things.
By understanding how to take care and nurture your Siamese cat, it would help in enhancing the relationship between both the owner and the cat. Let us have a look at some of the ways wherein you can maintain the hygiene of the Siamese cat.
Vaccinations:
To ensure that your pet stays away from any infectious disease, it is important to vaccinate them on a timely manner. In certain states, it is mandatory to vaccinate against rabies. This is a single dose that is provided when the cat is for 12 weeks. Also, timely booster vaccinations are also important which should be provided once a year. This would ensure that the cat is healthy and does not contract any infectious disease such as flu, or feline leukemia virus.
Dental Care:
Siamese cats are prone to dental issues due to the shape of their head. Hence brushing the teeth of your pet on a regular basis would ensure that its teeth are healthy and free from any disease. Initially, you would need to make use of your finger or cotton swab. Gently massage their gums and lips. Once the cat is comfortable and allows you to handle its mouth then start with a toothbrush and paste. Use a toothbrush that are designed especially for cats. Cats which suffer from the existing dental problem would need to be taken to vet.
Brush regularly:
The Siamese cat is known to have a short coat hence there isn't much of grooming required. But, it is advisable to regularly brush its coat for conditioning the skin and the coat. You can use a stainless steel comb and gently brush it on their coat. It can remove any entangled hair or any dirt. At the same time, it would help in forming a strong bond between the owner and the cat.
Providing litter boxes:
Ensure to keep a litter box for your Siamese cat. Having a large litter box in place would do good. You can place it in a quiet spot wherein your cat would find it easier to toilet without any kind of interference or noise. There are a lot of litter boxes available online. You can also check with the breeder on the type of litter box since some of the Siamese cats are quite reluctant to use a particular type one. You may also need to train them initially to use the litter box. Cleaning and washing the litter boxes or sandbox from time to time would ensure its good hygiene.

Trimming their nails:
Maintenance of nails is important for all cats. It would discourage scratching and at the same time maintain the health of the nails. Some may find it quite intimidating to get this task done. But it just needs a lot of patience and special bonding between you two. You can make use of human nail clippers or veterinary clippers. Try using the sharp ones since dull clippers can make the process uncomfortable and lengthy.
Schedule vet visits:
Maintaining healthy hygiene for your Siamese cat would also include regular visits to the vet. These can be carried out either yearly or bi-yearly. It provides a chance to the vet to catch up on any kind of health issues much early. They can also provide tips on better hygiene of your pet.
Feeding good quality food:
It is important to feed your Siamese cat with protein-rich food. Try to avoid those cat foods wherein the major portion is cereal based. Try to provide them with simple food which is not too rich. Since Siamese cats tend to gain weight easily, there is a need to regulate their eating portions. Keep them active as much as possible by carrying out regular play sessions. You can get them toys to play.
Bathing:
Some people would agree whereas some may disagree with the fact of bathing a Siamese cat. But if you get your pet used to bathing process from the initial days itself then this process becomes less tedious. There are some cats who run away when they hear the sound of tap water. Hence you may need to get the water ready before preparing your cat for bathing. Bathing would ensure that your Siamese pet stays clean and its fur becomes shiny. Pat dry them properly once the bathing is done.
Hygiene care of a Siamese cat is very easy. All it needs is a special bond between the owner and its pet. Initially, some cats may resist but it is up to the owner to make them gradually use to this process of grooming well.