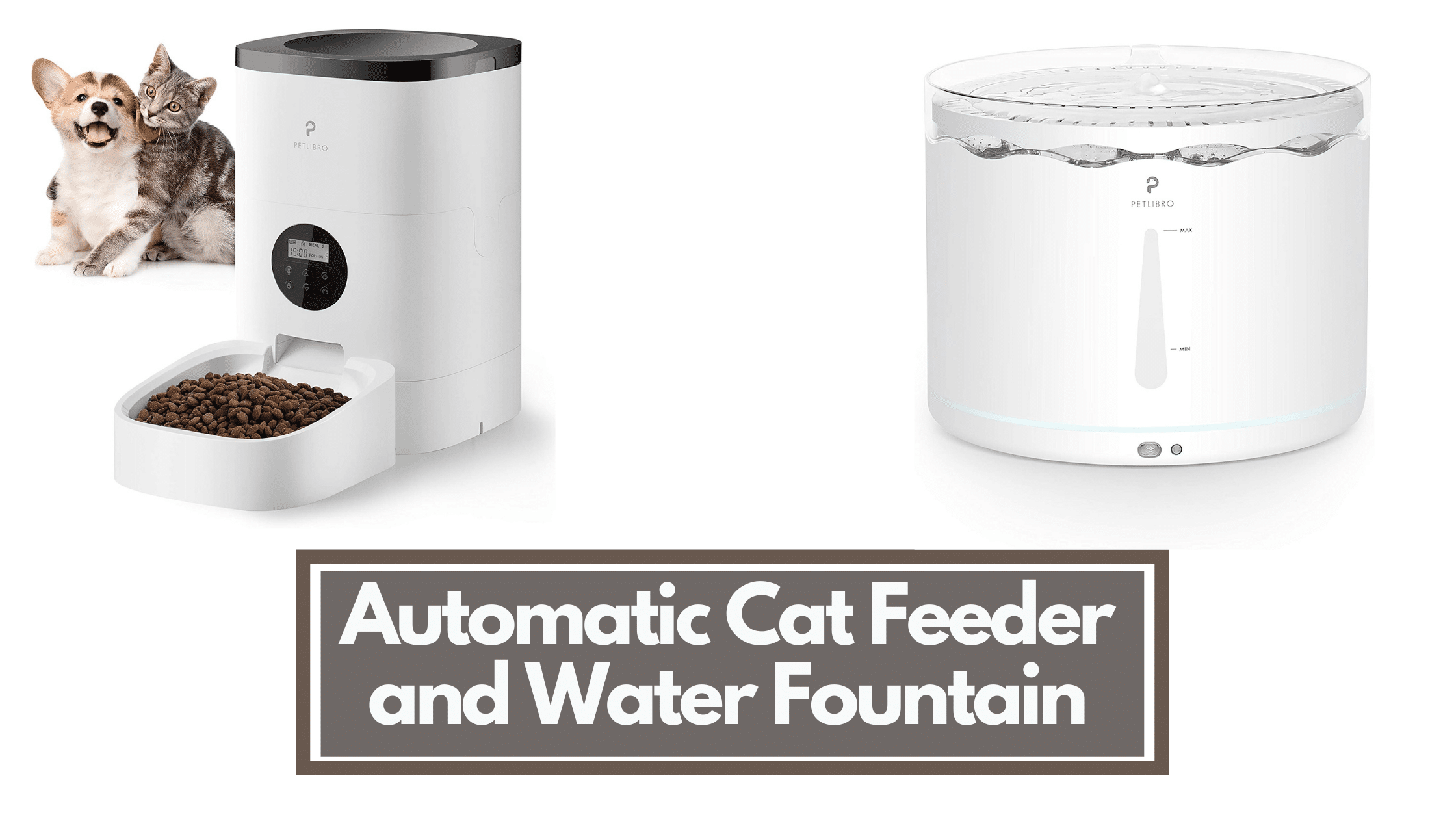 Every cat owner loves to feed their feline friend on time and this makes it important for you to have an automatic pet feeder at home. As a pet owner, you should give a portion-controlled meal to your cat and you should make sure your pet get nutrition intakes every day on time. If you are the one who usually wakes up late in the morning or come late to your home after office and feel guilty to not feed your furry friend on time then you should consider switching to an automatic pet feeder. After going through many cat feeders we have found out super amazing Petlibro Automatic cat feeder which is above all for the price range to which it comes in.
---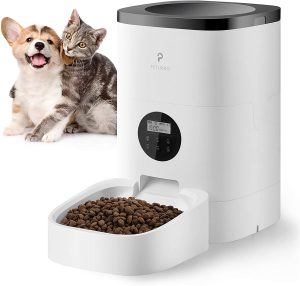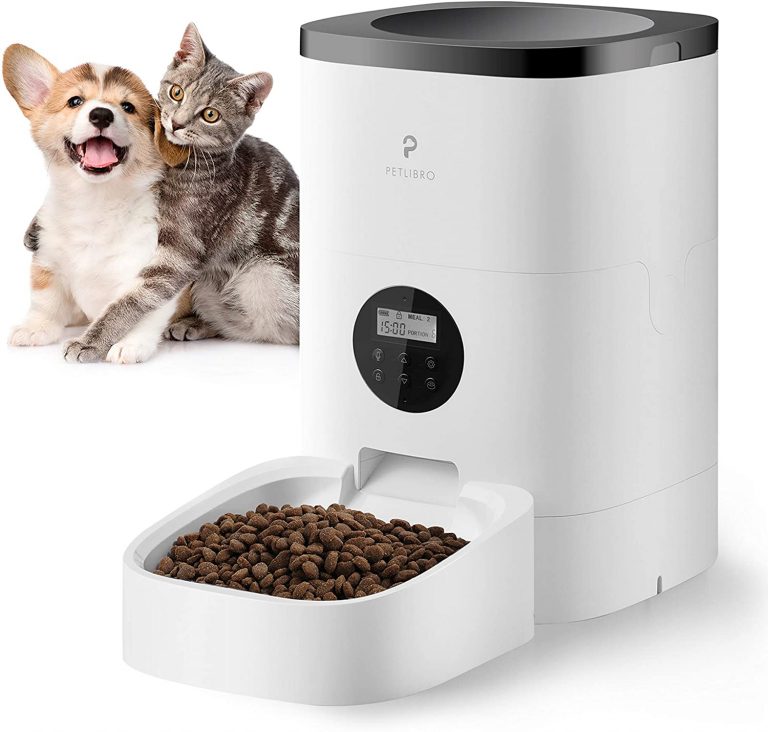 Specifications:-
Food Tank Capacity: 4 liters/16.9oz, 6L. Screen: LCD Power: DC 5V power adapter, 3 x alkaline D batteries Power Adapter: AC110-240V input, DC 5V output Amount per Portion:  2.5tbsp / 12.5ml Weight: 2.15kg / 4.74lbs Dimensions 4L: 19 x 19 x 30cm / 7.5 x 7.5 x 12in Petlibro automatic cat feeder comes in three variants and two size options. It has two sizes available and the same is 4L and 6L. The dimensions of 4L packaging are 7.5 x 7.5 x 12 inches; 4.7 Pounds weight and dimensions of 6L packaging is 14.9 x 8.6 x 8.5 inches; 2.25 pounds weight. It is the easiest automatic pet feeder to program. It can handle a wider variety of kibble shapes and sizes than the competition, and it keeps kibble and semi-moist food fresh for a longer period of time. It can easily dispense the food at the right time with 1-4 meals options per day and up to 9 portions per meal for a healthy diet for your cat and dog. You can choose any size of it according to your needs as both comes in suitable capacity. Even its 4L/16.9 cup size can easily provide food for your cat or small breed dog smoothly for a couple of days. Having this at home will make it easier for you to take a short vacation or you can work long hours as well. The automatic cat feeder is battery operated and uses 5V DC adapter normally. You can also use it with 3 alkaline D-cell batteries in case you have power outages. The other function of this cat feeder is that it has a voice recorder. You can record a 10-second voice clip on it and you will call your pet before meals, thus enhancing the bond with your pet by keeping it fed regularly and feel safe & well cared. The product is really easy to use and maintain. It has an inbuilt LCD screen that allows you to quickly setup the meal times and portions based on your pet's age, weight, and activity. There is also a manual feeding function that can give your pet extra rewards.
Benefits of having Petlibro automatic cat feeder
>> No More Early Morning Wake-Up Calls Having this automatic cat feeder at home means you do not have to worry about early morning wake up calls by a cat. This cat feeder will automatically feed your cat without your presence so that you can sleep and relax. >> More Frequent, Smaller Meals You can easily schedule multiple pet meals with smaller portion size on it. It provides proper weight management by giving your pet the portioned feedings they need. >> Fresh Food for Each Meal With Petlibro automatic cat feeder you can easily feed fresh food each time to your pet as it allows you to release single portion (or even smaller) amounts of food at a time rather than leaving an open bowl out while you are away.
Pros:-
You can program up to 4 meals per day and up to 9 portions per meal
LCD screen with simple navigation
It has a voice recording option
Premium design at affordable price
Cons:-
No smartphone integration
The food bowl is somewhat small
---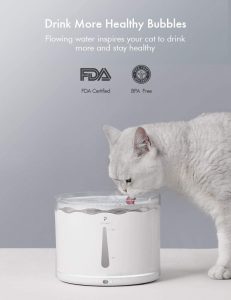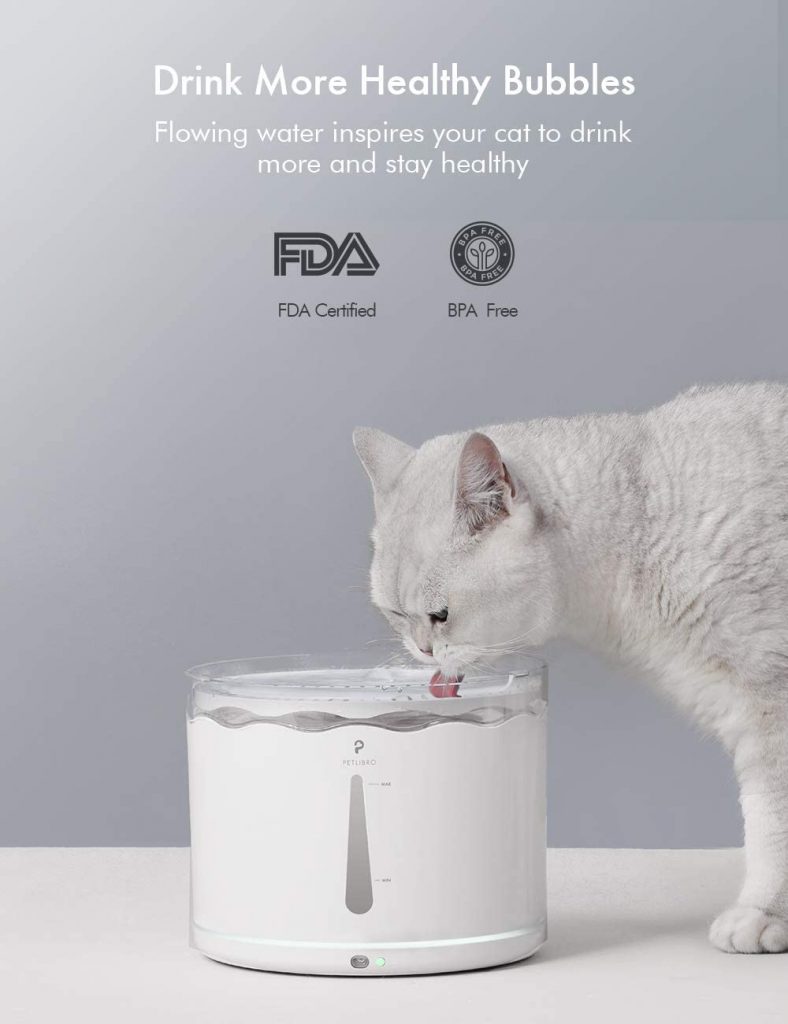 Specifications:-
Size: 2.2L/74oz water tank Filtering capacity: 5-layer filter Design: Detachable design Night vision: Smart night light Power: Powered by any USB devices Dimensions: 19 x 19 x 15cm / 7.5 x 7.5 x 5.9in Net Weight: 1.06kg / 2.34lbs PETLIBRO Pet Water Fountain is a nice device to keep your pet hydrated all day long. It's vital to entice your pet to drink with a bubbling top and get the right amount of water every day. It's a unique pet water fountain with night lights and a USB charging option. The product has 5 layer filter capacity that will inhibit bacteria growth at the bottom of the tank. It also prevents hair, debris and sediment from entering the pump or water reservoir and will keep the water taste good. The design of this product is so nice that it will attract your pet to drink more from flowing water. It has a nice large and flat tray which makes it easy for cats to spot the water. It holds up to 2.2L of water to provide your cat clean, safe and flirted water to drink. The other cool feature of this device is its auto-off function at a low water level to avoid pump running dry. It has a water level window that you can easily monitor to check the level of water left on it. It does not make much sound as it works quietly at a noise level as low as 38dB, with a smart night light auto on in the darkness. The product comes with filters that you need to change after every one month so that your cat can drink clean and fresh filtered water each time.
Pros
Very easy to set it up
USB cable charging is a great option
The water flows slowly and it works quietly at a noise level as low as 38dB
Cons
The product is so nice that we didn't found any drawback on it.