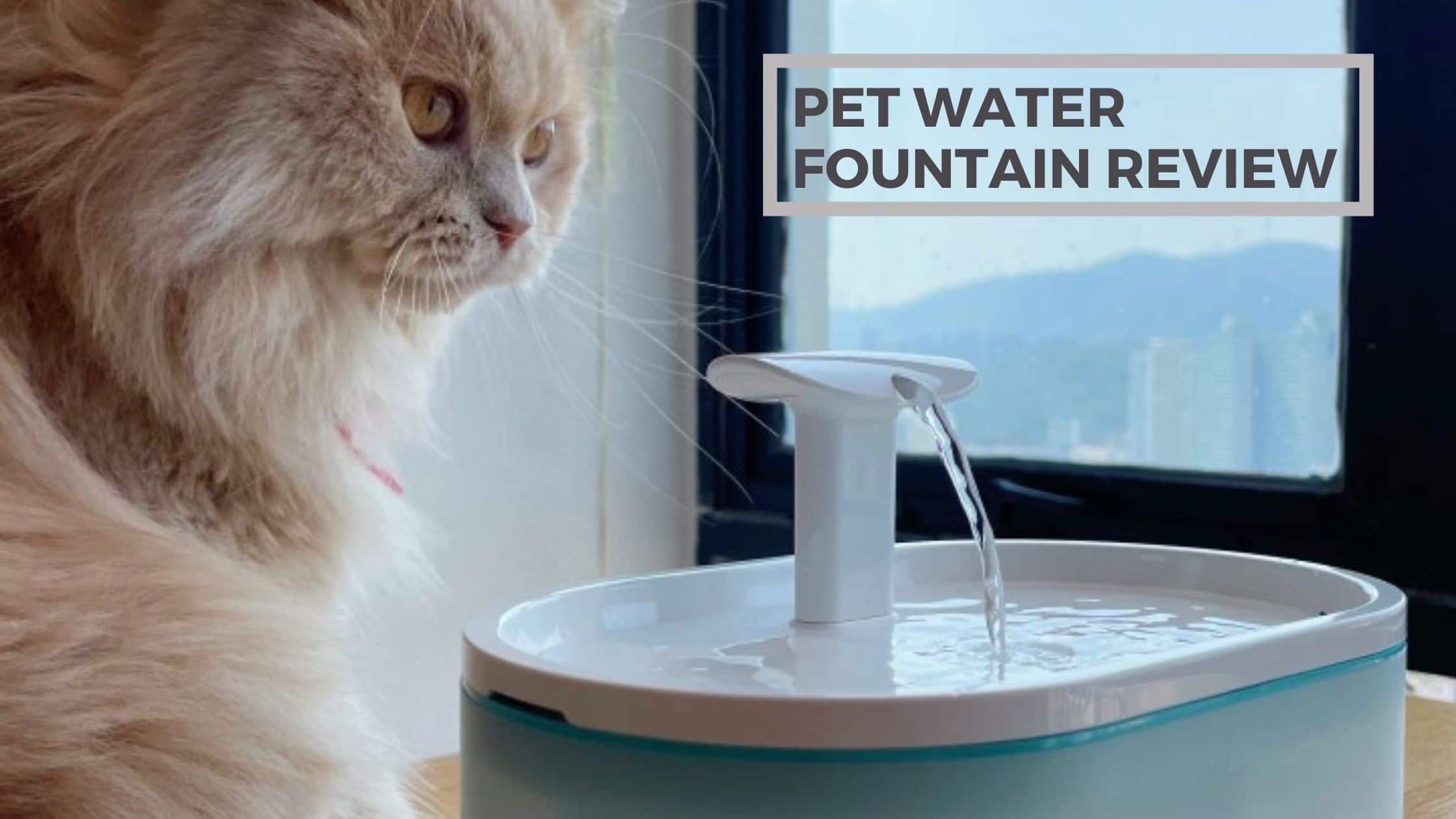 As a cat owner, it's critical to make sure your feline companion gets adequate water. This helps them stay hydrated while also preventing urinary or kidney problems. However, because cats are notoriously picky creatures, encouraging them to drink enough water can be difficult. If your feline companion doesn't drink from their water bowl as often as you'd like, the best pet water fountains may be able to help them keep hydrated. Cat water fountains are a fantastic option since they give flowing drinking water instead of stationary water, which some cats may avoid. They also don't need topping up as regularly as water bowls, which is great for busy owners. There are many fountains available in the market but the best that we came across is the petlibro automatic pet water fountain.  The product is available on the petlibro website and has got a good rating from many customers. Also Read: Petlibro Automatic Cat Water Fountain Review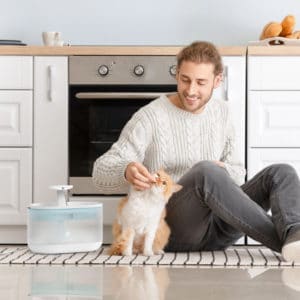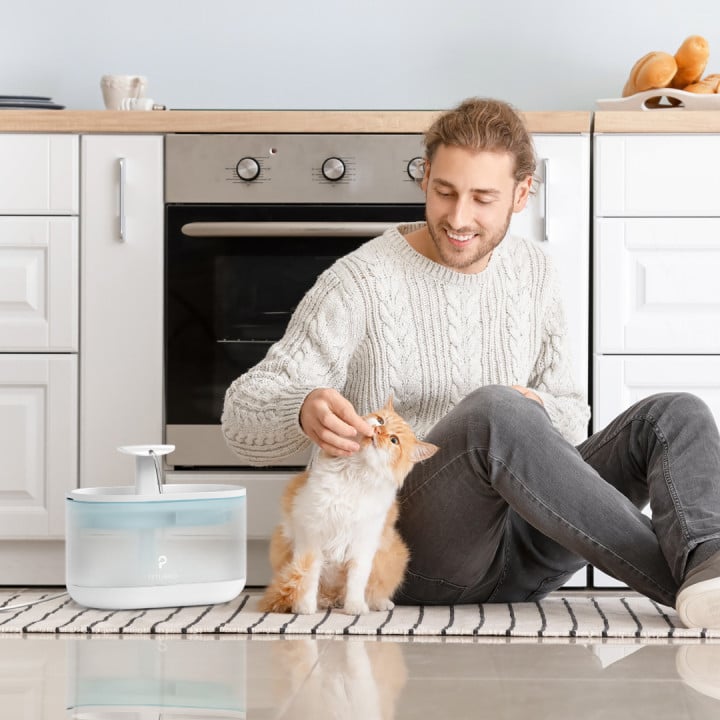 In this article, we will discuss in detail this product and will present a complete product review.
Petlibro Automatic Water Fountain features
Naturally Tempting
The spring-like fountain tempts your pet to drink more fresh water from the enormous 2.1L reservoir at any time.
Tranquil Stream
The innovative pump design produces incredibly low noise, allowing you to sleep peacefully and soundly.
Potent Filtration
Hairs, trash, mold, debris, and other contaminants are removed using a three-layer filtration system and a full-coverage fine foam filter.
Clean in a Snap
The reservoir's sleek rounded-corner design makes cleaning a breeze and prevents mold growth.
Bubbles or Gentle Fountain
It provides two modes allowing you to adjust the stream to your pets' excitement and drinking habits.
Easy Water Level Monitor
You can easily keep track of refill needs and keep your pet hydrated and healthy by seeing when the water level is low from the translucent reservoir.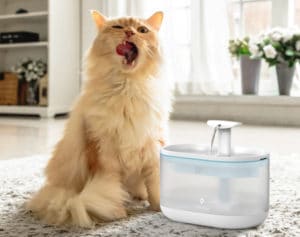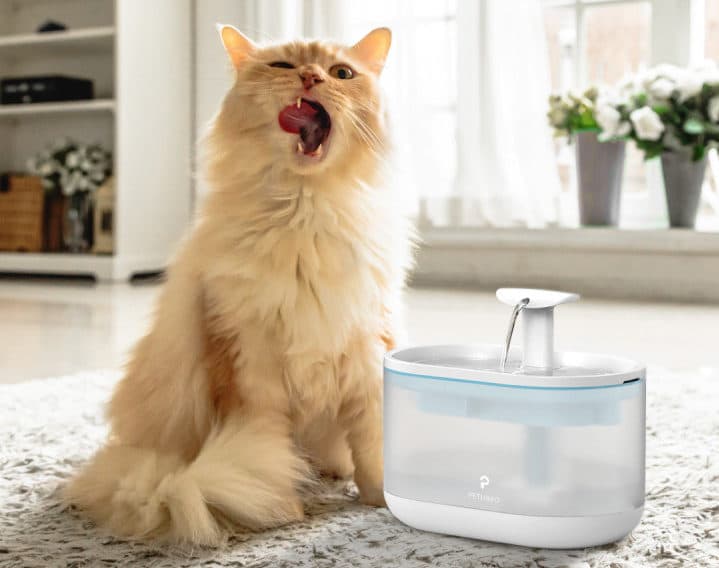 Assembling and working of the Petlibro Automatic Water Fountain
Assembling the fountain is super easy. Also, the owner's manual provides great help about how to assemble the fountain. It works unbelievably quiet and you can't even hear the fountain at all as the water moves gently and does not splash either. The fountain is incredibly simple to maintain. Depending on use, Petlibro suggests changing the filter and foam every 2 weeks. It is also recommended to clean the pump and fountain every 2 weeks. A detachable and anti-dry water pump is included with the automatic water fountain. A pump holder is also included, which securely keeps the pump in place. The detachable pump is easy to clean, repair and even replace without replacing the whole machine.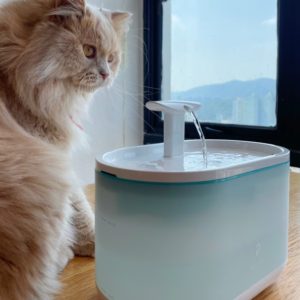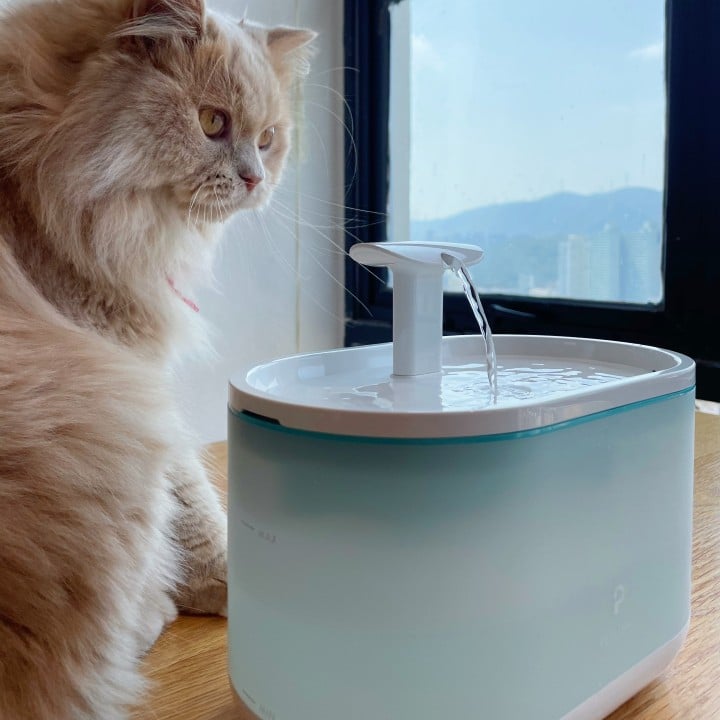 Cleaning and refilling the fountain
It is very easy to clean Petlibro automatic pet water fountain. It has got a convenient handle that helps you detach the water tray and filter. Cleaning this pet water fountain is very easy as there are no grimy corners, thanks to its rounded design. Round design also makes it hard for dirt and bacteria to build upon it. Also, the pump pulls apart for easy cleaning inside. Cleaning helps to enhance the life span of the fountain and should be done every 2 weeks. It is also recommended by Petlibro to change the filters after every 2 weeks. The design of this pet water fountain makes it easy to refill. The fountain is a good size with a 2.1L capacity that will last for a week or more, depending on how many pets you have and how much they drink. In the event of a power outage, the 3.2-inch deep water tray will provide enough water for your feline friend. A 3.9inch wide, shallow tray is more comfortable for pets, especially cats to drink from.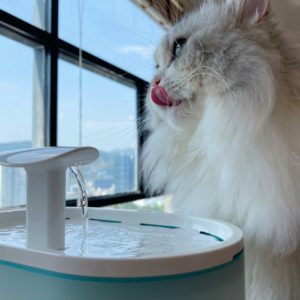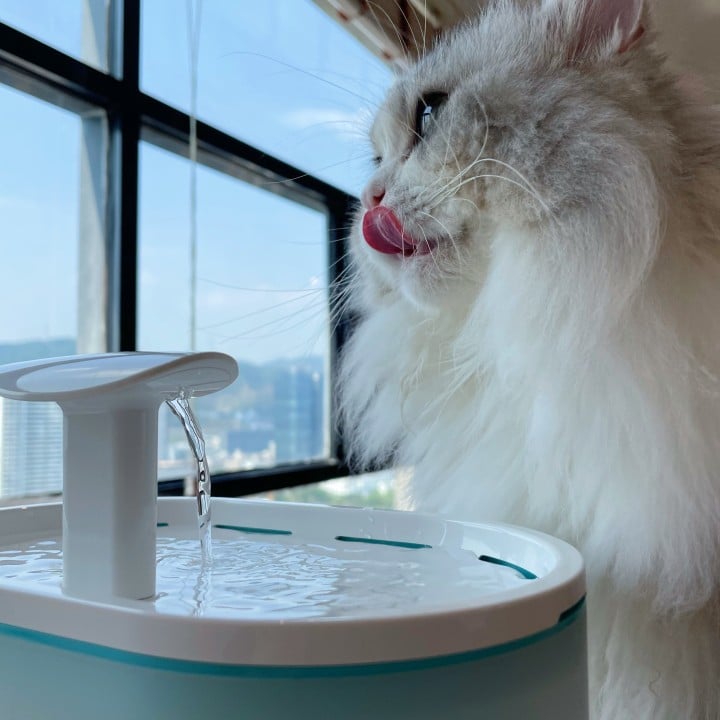 How much would the PetLibro fountain cost?
The PetLibro website lists the fountain for $35.99 as a starting price for its 2.1L fountain. You can buy a 2.1 L fountain & 4 pack filters for $46.88 while you have to spend $60.88 for a 2.1 L fountain & 8-pack filters. Depending on how much your cat drinks and how many cats you have, changing the filter every 2 weeks is recommended. Pros
Two flow designs to best suit your cat.
You can adjust the height of the fountain easily depending upon the size of your cat.
Its round design makes it easy to clean.
Compact design and takes up little space in your home.
The container has a large capacity of 2.1 liters.
It is splash-proof and doesn't leak.
The 3.2-inch deep water tray will provide enough water for your feline friend.
Cons
It is hard to get replacement filters.
More expensive than other products.
No indicator for when the water needs refilling.
No auto-shutdown is water levels get low.
Also Read: 7 Best Interactive Cat & Kitten Toys Reviews Best Cat Trees (Review) Best Cat Window & Wall Perches: Climbing Shelves (2020 Reviews)