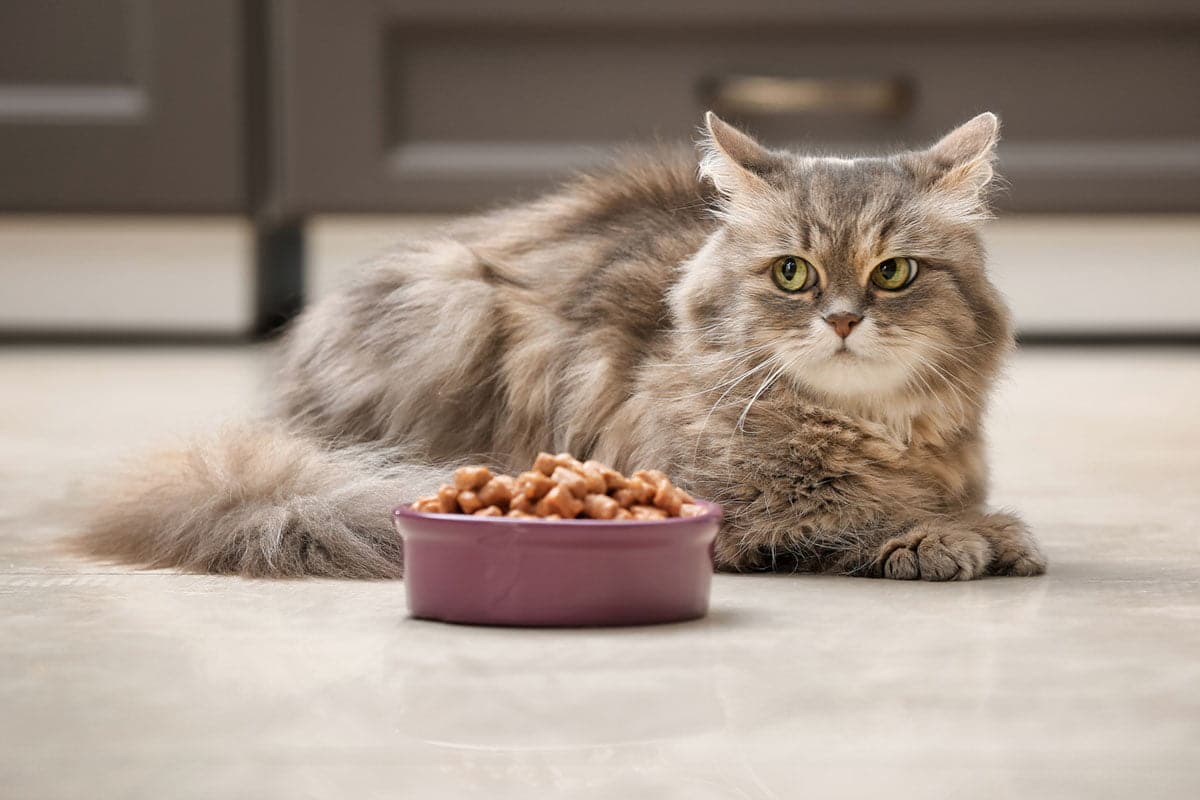 One of the first considerations you'll have to make as a new pet parent when you bring a new cat home is what kind of cat food to feed your kitty. Even though there are hundreds of cuisines and cat food brands on the market, most cat owners will go for one of two formulations: wet cat food or dry cat food.
While both have advantages and disadvantages, wet cat food can provide several advantages to our feline companions. In general, wet food tends to be higher in fat and protein and lower in carbohydrates compared to dry food.
The ideal wet cat food for your four-legged friend will depend on his or her specific needs and preferences. However, this article will teach you what to look for and consider when shopping for wet cat food, as well as which brands and formulas to choose for the best nutrition.
---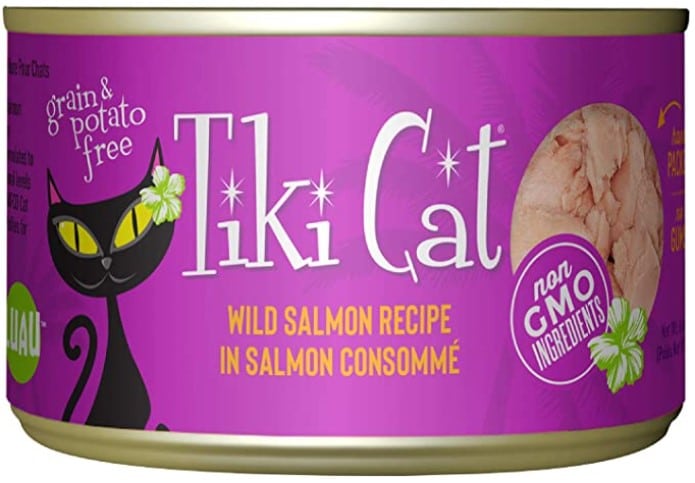 Tiki Cat Luau Wet Food with Poultry or Fish in Consomme for Adult Cats & Kittens, Grain and Potato Free
Tiki Pets is free of fillers, carbohydrates, and guar gum, and is packed with good-for-feline proteins that will help your cat maintain a healthy weight. The salmon taste has a crude fat content of 3.5 percent, which is slightly higher than the other flavors but still within the recommended range. If you believe your cat is underweight, one of the simplest solutions is to raise its portion sizes, which this 8 ounce can easily provide.
---
9Lives Poultry & Beef Favorites Pack Wet Cat Food – Best Value
The 9Lives Poultry & Beef Favorites Variety Pack is a terrific pick for the best-wet cat food for the money. This canned cat food combines actual meat and protein by-products to provide a high-quality meal at an unbeatable price. Although some cat owners prefer to avoid meat by-products, they are a great source of inexpensive protein. This variety pack comes in a range of flavors for cats who enjoy trying new things, and the nutrition profile is well-balanced to give 100 percent complete nutrition for cats of all life stages.
---


Feline Natural Lamb & King Salmon Canned Cat Food – Premium Choice
The Feline Natural Lamb & King Salmon Grain-Free Canned Cat Food is meticulously created to deliver great nutrition for your cat if you're looking for premium cat food that closely matches the optimum diet for your cat. This canned wet meal features a brief ingredient list that is free of any superfluous substances and is packed with organ meat and real king salmon.
This meal is enriched with all the oils, vitamins, and minerals that your cat requires to look and feel as healthy as possible, in addition to 99 percent real meat. Because of the minimal processing, your cat obtains as much deliciousness as possible from their wonderful meal.
---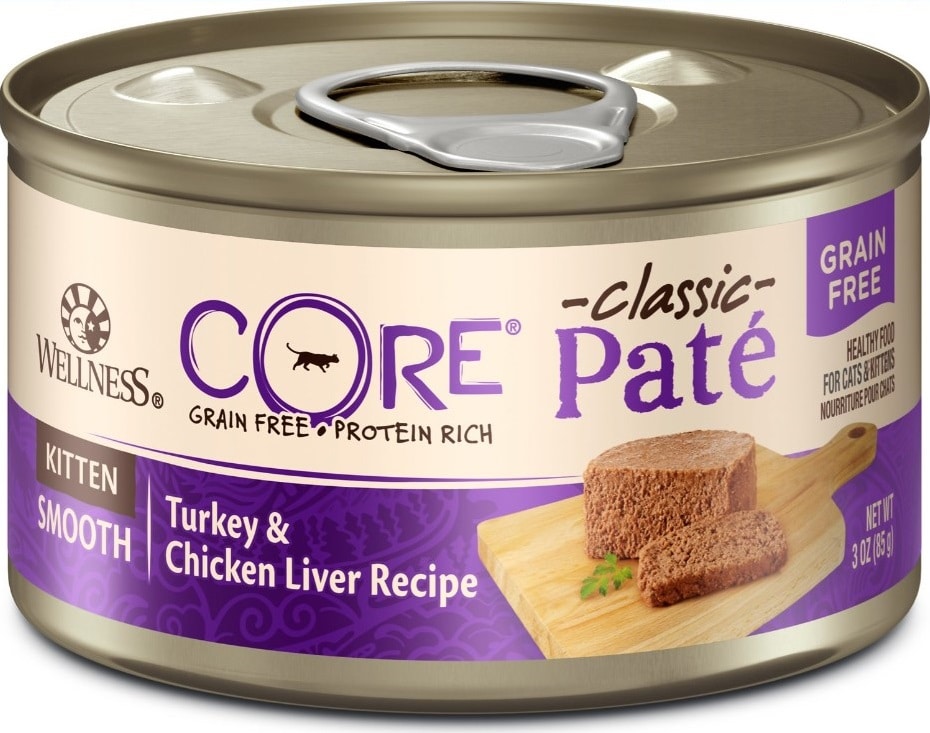 Wellness CORE Natural Turkey & Chicken Liver Pâté Canned Kitten Food – Best for Kittens
Kittens have different nutritional needs than adult cats, so it's crucial to choose a diet that's specifically designed for this stage of life. Because the first six components are meat-based, Wellness CORE Natural Grain Free Turkey & Chicken Liver Pâté Canned Kitten Food has sufficient protein to supply all the energy your kitten requires.
This soft pâté-style kitten food is additionally fortified with DHA, which is necessary for your kitten's brain and eye development. While this diet is high in real meat, it is also free of thickening agents like carrageenan, as well as artificial colors and tastes.
---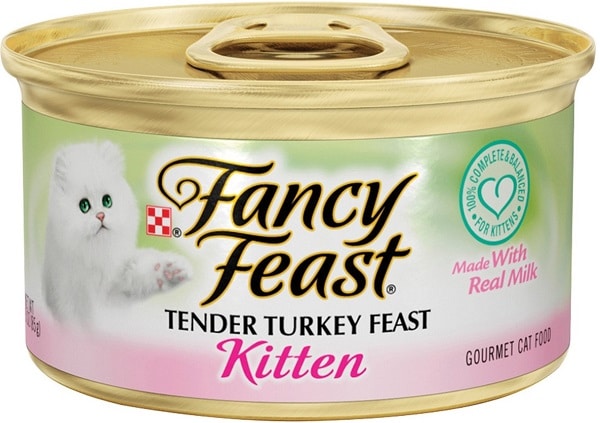 Purina Fancy Feast Grain-Free Pate Wet Kitten Food
It's critical to give your kitten the food that's specifically labeled for kittens since it'll be prepared with higher protein and calorie content to assist their growth and development. Increased vitamin and mineral intake (such as calcium and phosphorus) is also recommended.
This grain-free combination is packaged in 3-ounce cans to suit the appetites of kittens. If you have any leftovers, just cover them and then store them in the refrigerator that can last for up to three days. Kittens will enjoy the soft, paté style because it is easy to chew and digest. This box includes four various flavors, allowing you to try them all until you choose their favorites.
---


Weruva BFF OMG Rainbow A Gogo Variety Pack Wet Cat Food Pouches
Wervua cat foods are produced in human-grade facilities, so you can rest assured that they include only the best ingredients. With meat, fish, or broth as the major component, each of the six varieties in this grain-free variety pack is high-protein and low-carbohydrate. The thick gravy food is packaged in a plastic pouch that some people find easier to open than a can, though others wish the pouches were reusable. To improve your cat's health and attractiveness, the food has extra vitamins, minerals, and antioxidants, as well as taurine.
---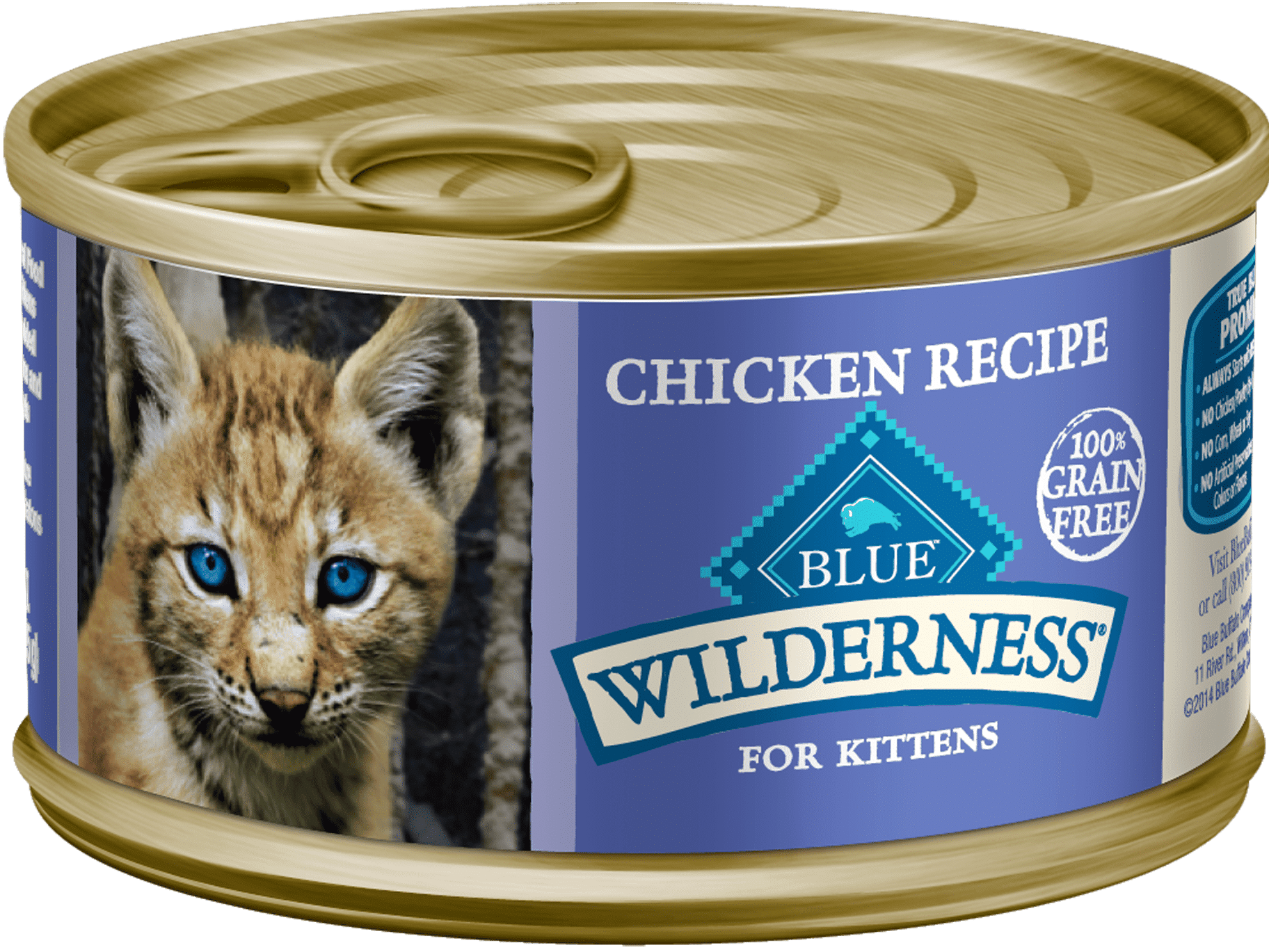 Blue Buffalo Wilderness Pâté Cat Food
The Wilderness Pâté Variety Pack from Blue Buffalo is an easy option. This assortment includes three delectable flavors: duck, chicken, and salmon. Because actual meat is used as the initial component, each of these has a high protein level. This meat is supplemented with a blend of nutritious fruits and vegetables to satisfy all of your cat's nutritional requirements.
This grain-free diet is specifically designed to suit the nutritional needs of your obligate carnivore cat. Gluten, animal by-products, wheat, and soy are all avoided in this dish, as are artificial flavors and preservatives.
---
What to Look for in Cat Food in Cans
Stage of Life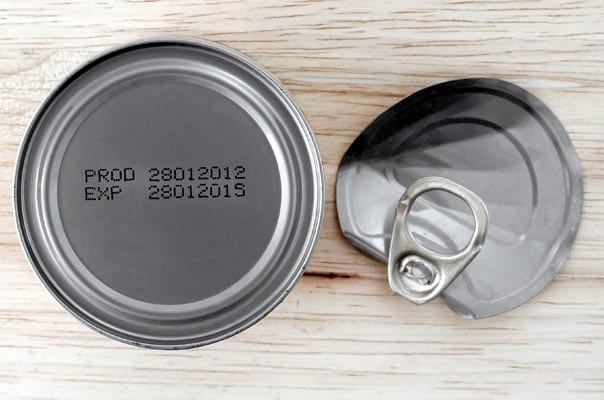 Consider your cat's age while purchasing canned cat food. Various items are designed specifically for kittens, adult cats, and geriatric cats. These products will have different ingredients to meet your cat's specific nutritional requirements at this time in their lives.
Nutrition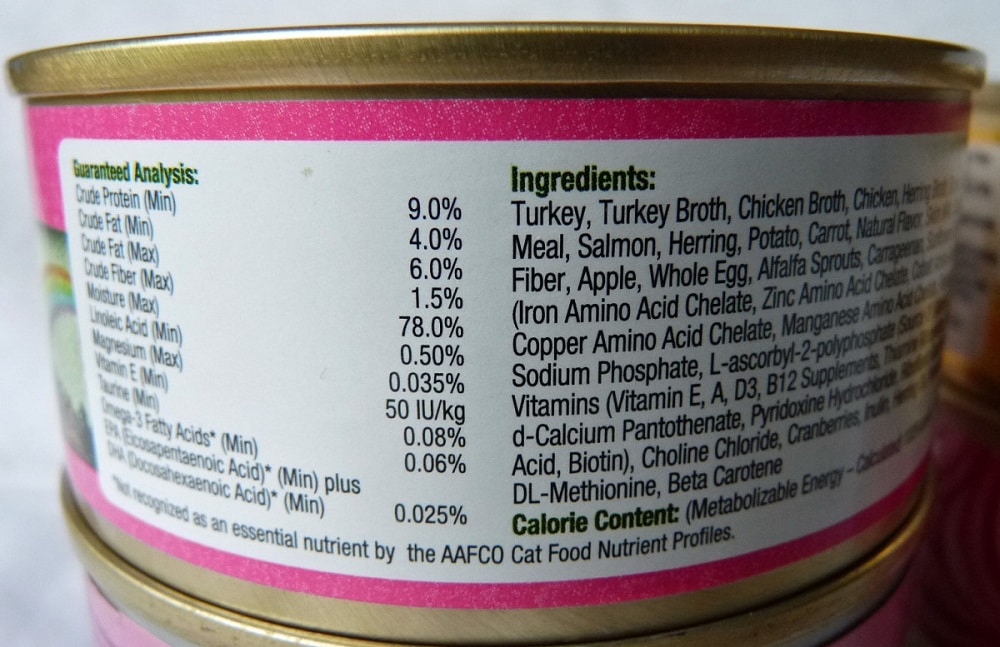 Experts recommend looking for a specified protein source, such as salmon or chicken, rather than a meat by-product. You should also check how much filler (carbohydrates) is in the formula, as cats are carnivores and would not eat a lot of carbohydrates in nature. 3