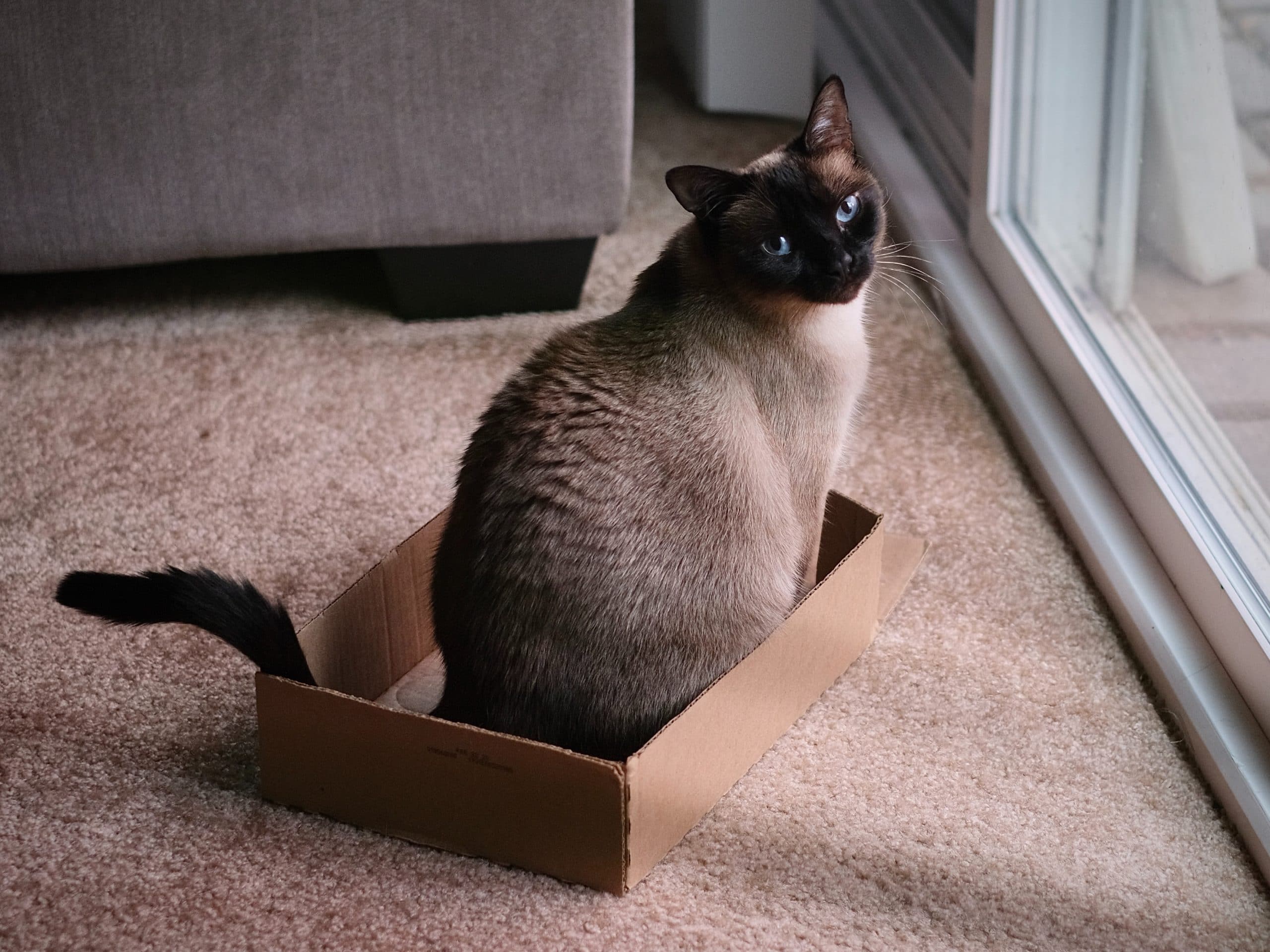 Having a pet is a great idea as they are a blessing in disguise.
However, rather than just being your bundle of joy, pets are like babies who need to care and loved just like the smallest member of your family.
It is always a good idea to research about the pet you want to own so that you are aware of its requirements.
Siamese cat is everybody's favourite, courtesy-its blue eyes and amiable nature.
The cat is loved for its extrovert and fun spirited nature. If you are a pet lover and want to experience the unconditional love that one gives and take when a pet is around you might consider owning one.
You'd love the idea of owning a Siamese cat, as they are cuddly, friendly and extremely playful. You would want to study or research about their likes and dislikes before you actually plan to bring one home for you want to see them happy and cheerful, not grumpy all the time.
Especially when you'll have to travel. Few things you cannot just do about for they are not just very convenient for you and your cat but also come very handy.
Be it a short travel to the vet store or crossing miles, we all understand the troubles of traveling with a pet. To avoid them all and to make your trip smooth, there are a few accessories that you must have before bringing them home.
The Travel Essentials
It sounds fun when you think about taking your cat along with you whenever you are traveling, but trust me, the whole experience might turn out to be unpleasant and regrettable if the right travel accessories for you and your cat are not taken along.
The journey should be smooth and hassle free and hence there a few travel accessories that are must whenever you are traveling with your Siamese cat.
Let's have a look at some of the travel accessories that you must have:
1. A Cat Carrier:
To keep the safety and comfort of your cat in mind, a cat carrier comes in handy for every cat owner. Although, we all know how moody Siamese cats are. They might or might not want to sit inside the carrier but you must carry it along. Sometimes, it is pretty beneficial for the owner as they might not want to carry the cat continuously in their laps, especially when you are travelling to long distances. Just ensure that your cat carrier is of the perfect size. Your cat will be safe and cushioned in it if it is a soft mesh one.
2. A disposable Litter box:
Even humans need a litter box or a disposable when we travel so imagine how important that would be when you are travelling with your cat who is like a baby. Always remember to carry a disposable litter box while traveling. It will be preferable if you carry a smell neutralizing disposable box. It comes handy if your cat is unwell or simply litters the vehicle you are travelling in.
3. A Cat Raincoat:
Irrespective of the rainy season, a cat raincoat is a versatile essential you would want to carry while traveling. Of course it will turn out to be a boon if it rains and you are out somewhere for any reason, it will also help you steer clear from any kind of water mess that is a usual whenever you are travelling. The raincoat also usually comes with a hoodie to save your munchkin's head when there is rain. The raincoats are super adjustable and usually come with pockets. Other than keeping your cat dry and comforted, they also prove to be dynamic.
4. Portable Cat water bottle:
Your cat can be easily exhausted if it remains dehydrated for long hours. To keep your Siamese cat lively, ensure that it is hydrated whenever out for a visit to a vet's clinic if far away or long walks. For your cat's health and hydration, a portable water bottle is very essential. With such a bottle with you, you wouldn't have to undergo the hassle of making your cat drink water from an external source. The water is big enough to carry ample of water and portable enough to be carried anywhere. It also has a large trough from where the cat can easily drink water.
5. A Cat Car Cover:
We all know that it's not easy for our felines to sit in a confinement for long durations without any moment. Especially, Siamese cats for they are friendly and like to keep themselves busy. We can always protect the seat of the car with a cover. The cover will not just protect your car's seat but will also make the cat comfortable. You can have a soft furry cover so that your cat sits comfortably on it.

6. Cat stroller:
A cat stroller comes very handy on days when you are out with your cat on a light spirited stroll or a walk. Your cat will remain safe and even you will get some time off from carrying or holding your cat while walking.
7. A Cat calming Spray:
Siamese cats are naughty and playful. They are moody as well. At times, they are not really in a mood to be carried or travel. They can get easily annoyed or anxious if pestered. In such cases it is advisable to carry a cat calming spray that can help it relax and be prepared for the travel. Also, the spray is natural, that makes it very safe for the use. Still if you have inhibitions, you can use calming chews instead.
8. Siamese Cat toys:
Your cat can get easily bored while traveling. It is very important to keep it occupied even while traveling. You can carry your cat's favorite toys while traveling so that it remains cheerful throughout the journey.
Traveling with pets involve a lot of planning. Always remember that unlike humans they can't speak their minds out, so we don't really know what their gestures really mean. It is important to keep everything ready before hand to keep your cat prepped for traveling.