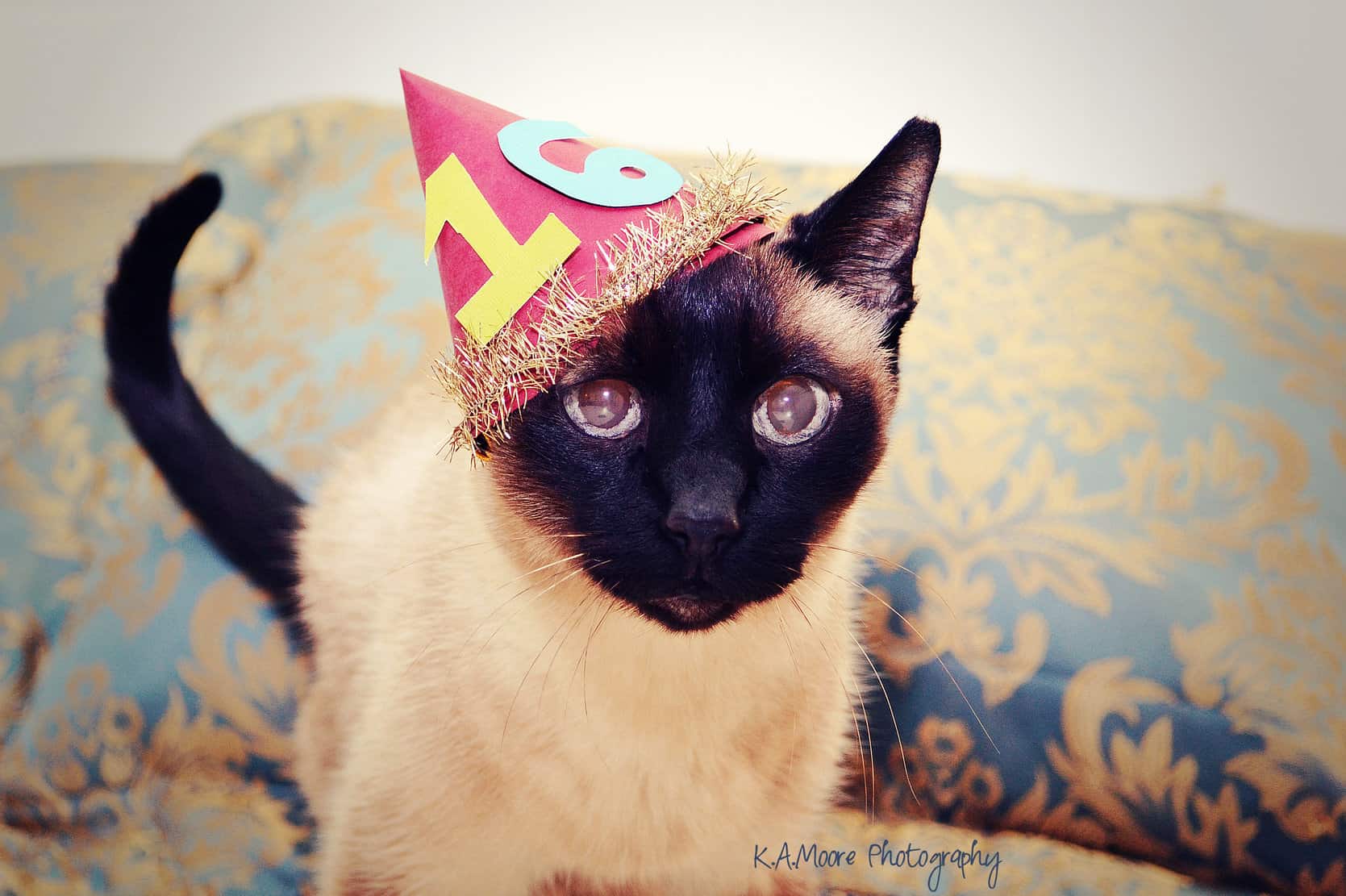 It is a joy to watch the little one turn a year older. With that, it means that you should be hosting a nice themed birthday party inviting all of their friends. Before you go into the nitty-gritty of a birthday party, you should be first deciding on the theme of the party so that everything is planned according to the theme.
If your little munchkin is in love with cats, then hosting a cat-themed birthday party is the purrfect idea. There are a lot of unique ways in which you can make this cat-themed party completely glam and enjoyable for your little one and the guest. Simple design ideas when it comes to invitation cards, backdrops, flowers, etc. can make this party even the most memorable one.
Let us dig in some more details on how one can plan out the perfect kitten themed birthday ideas.
Birthday Cat Cake:
Any celebration without a cake is so incomplete. Especially, birthday cakes are a must for completing the birthday celebration. There are so many creative ways in which you can have a kitty cake for your little one. Two or three-tier cake with cat head design on the top is the perfect one. You can also add some sprinkles or glitter to make it look glam. Add on some cute cupcakes with a cat face for the perfect dessert table. There are unlimited decoration choices that you can use to complete the cat cake. Make use of various facial features of the cat along with a mix of colors. Instead of candles, you can make use of yarn sticks to complete the look of the cake.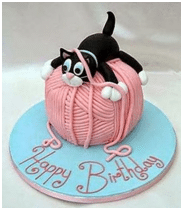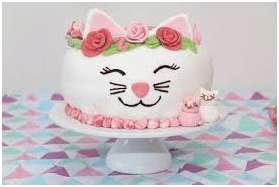 Invitation Cat Cards:
With some simple DIY techniques, you can create a great looking birthday invitation card for distribution. Paw shaped cards or a card in the shape of the cat are some of the best invitation cards. You can also check online for some of the amazing designs when it comes to cards.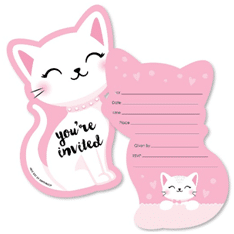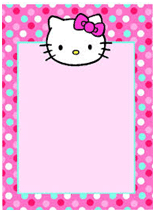 Cat Head-bands and collars:
Creating some amazing favors for your little one and their friends is an absolute delight. You can make a headband with cat ears for the little girls. Just take a black headband and wrap earpieces around it with the help of hot glue. Add some glitter to the cat ears for some sparkle. For the boys, you can have cat collars designed with their names tagged on it.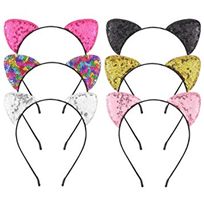 Kitty Cat Themed Food:
The treats that you would be serving the guest can also be decorated keeping in mind the theme. Get some cat face shaped cookies, starters in the shape of the kitty and so on. The plates can also be related to the theme. You can serve the food in kitty face-shaped plates. The glasses can have the facial features printed on it to complete the look.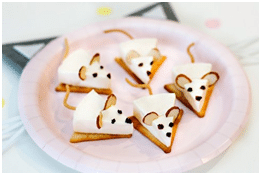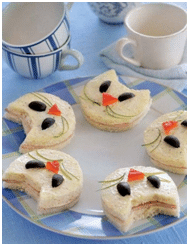 For kitty Cat, you can serve delicious food. 

Cat-Themed Balloons:
There are so many creative ways in which you can use the balloons. Get some plain varied colours balloons and draw cat face on it. You can also get a customized cat-shaped balloon. There are some balloons in the form of "MEOW", "ARE YOU KITTEN ME" etc which can be added to the backdrop.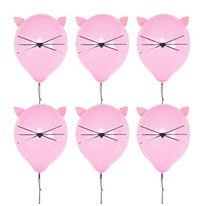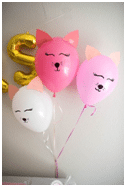 Straws:
Get some unique looking straws for the kid's party cup. Add some detailing work such as a ball of yarn on the top of the straw or kitty cat face shaped glued to the straw. This would surely not go unnoticed.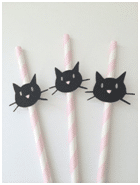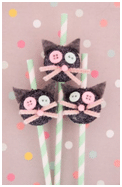 String Lights:
A well-lit birthday party is always enjoyed by the guests. No one would like a dimply lit birthday party. When you having a cat-themed party, you can get string lights that are bright and would work all night. You get cat string lights that are effective and also useful in the long run. Your little one would surely love this lighting look.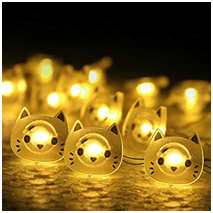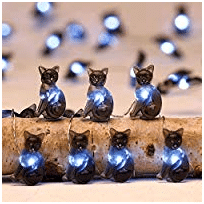 Banners:
Make some pretty looking banners with white or coloured cardstock. Draw kitty face on it with different facial expressions. String them all together with hot glue and they are ready to be hung on the wall. You can also create banners looking similar to yarns or paw-shaped ones. Place them behind the dessert table or the cake cutting table and it would provide that purrfect kitty feeling.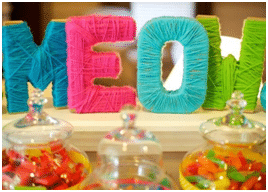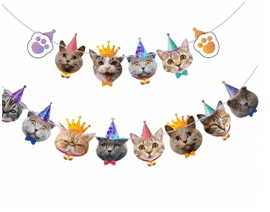 Colour Theme:
When we talking about kitten themed birthday party then the colour can range from pink, black & white, violet or cream colour. Black and white are the most preferred choices for such parties. The table cloth and chairs can also be well-coordinated to match the party theme.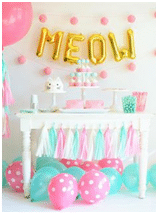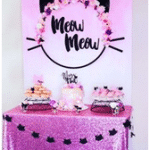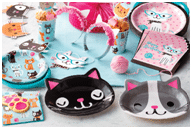 Photo Booth:
This trend has been there for a long time but surely kids love to get clicked with their favorite animal cartoons. What better than a kitty-themed phone booth for your kid's birthday bash. You can hire a professional photographer or get someone from your relative to click the pictures. These memories would stay on for long.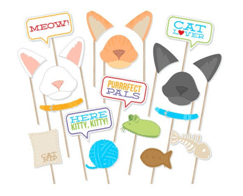 Cat Tattoo:
Get some lovely looking temporary cat features tattooed for your guests, especially kids. The kids would love to have whiskers or drawn on their faces. There are so many different designs such as paws, cat facial features, etc.

Image source : https://cutecatsinhats.com/birthday-siamese-cat/