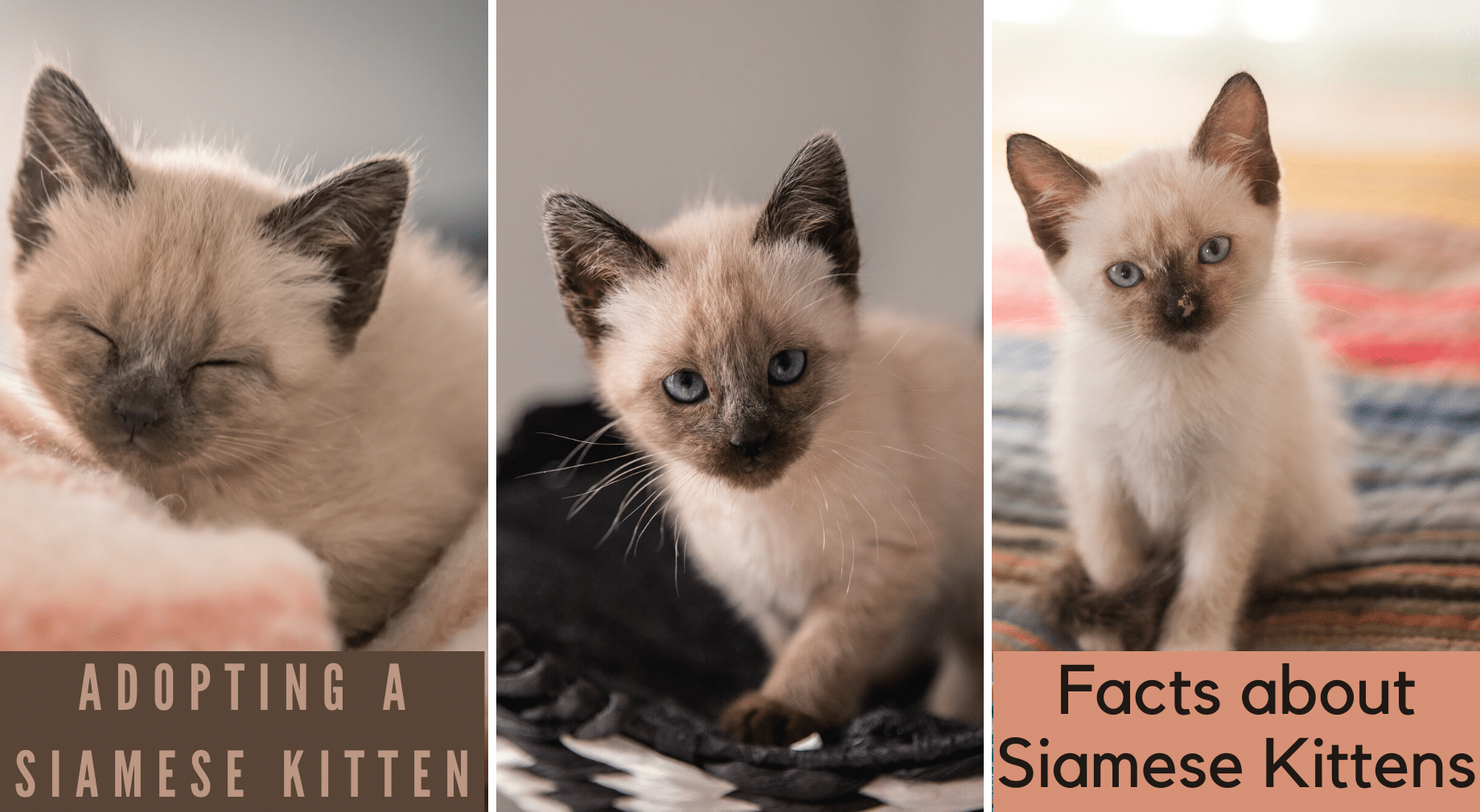 Siamese cats are the most beautiful and intelligent among many other cat breeds. They are interactive and loquacious, and for these reasons, people want to have them as a pet in the house.
Siamese is known for their pointed coats, their (sometimes crossed) baby blue eyes and that distinctive "meow" which makes them looks cute and attractive.
If you are the one thinking of adopting a Siamese cat then we will help you with all the necessary information that you need such as Siamese Rescue, how and where to find these cats and much more. Always keep in mind that finding one to adopt takes time, patience and a little creativity.
The Good News

The good about adopting a Siamese kitten is that there are several places where you can find Siamese kitten and with today's technology, the internet makes this task so much easy. Words of mouth can also help you in this task if you let your friends and relatives know that you are in search of Siamese kitten.
Do Your Research on Siamese kitten

Finding a Siamese kitten is not that tough as you might think. You just have to keep yourself informed and you little search will help you find them. It is believed that there are more kittens in this world than there are homes for them.
You can visit Siamese Rescue online and their website is siameserescue.org. Just take your time to explore this website and it may help you find a perfect Siamese kitten. There are many Siamese rescue organizations in the country that has a network of foster homes and breed-specific shelters all over the country where Siamese cats are housed waiting for permanent homes.
These organizations have many volunteers who will help you get one Siamese kitten. They transfer these kittens over long distance and if you are the one who can't travel then you can let them know your location and they will transport Siamese cat to you.
You can also visit your nearby local humane society, rescue organization or county facility and check if they have Siamese kitten with them in the shelter. The reason is that Siamese cats and kitten love human company and they can't survive well in shelters.
They easily get depressed in a cage and it's really painful to see them sitting at the back of the cage. In this case, many shelters call Siamese Rescue to come and take Siamese cats away from the shelter to place then in their foster network. Now if you visit these shelters frequently then you can ask them to call you up when next time a Siamese cat is turned in.
In this case, these shelters will put you an on a waiting list and your chances of adopting are higher as they will call you before the breed-specific rescue is called.
Use Social Media and other pet websites
You can also make full use of social media here. All you have to do is to spread the news about Siamese kitten adoption on several social media sites such as Facebook, Twitter, and various other sites.
You should also visit your nearby pet shops to know if they can provide you with a Siamese kitten. Use other pet sites on the internet and even post few ads on sites like Petfinder.org.  You can also search the pet directory for listings of cats to adopt from organizations throughout the country you are living in.

Siamese Rescue centres
Rescue Centers Specializing in Siamese Cats
Fortunately, there are many rescue centres for Siamese cats. The largest networks are the Siamese Cat Rescue Center (SCRC) in the US and the Siamese Cat Club Welfare Trust (SCCWT) in the UK.
Siamese Cat Rescue Center (SCRC) in the US operates through a network of foster homes. SCRC rescue both kitten and adult Siamese. Chances of getting a modern Siamese kitten are higher as compared to traditional Siamese as traditional Siamese are very rare.
Siamese Cat Club Welfare Trust (SCCWT) in the UK fosters adult Siamese cats only. Here also the chances of getting Modern or classic Siamese are higher as compared to traditional Siamese.
The United States and Canada
Many of the purebred cat rescues in North America are affiliated with Purebred Cat Breed Rescue (PCBR), originally incorporated under the name of CFA Purebred Rescue, Inc. Many of the rescuers are cat breeders and they are usually supported by TICA, ACFA, CFA, breeders and exhibitors
United Kingdom
In U.K SCCWT covers mainly five regions of Plymouth/W & SW England, Essex & East Anglia, London & Surrey, Southwest/West of England, Suffolk & Norfolk and Kent.
Australia
In Australia, you can reach Siamese Rescue Cat Club SA, based in Adelaide, South Australia.
New Zealand
If you are based in New Zealand then you can visit www.petsonthenet.co.nz as here you will find a nationwide database of lost, found and adoptable pets.
​ How about rescuing an older cat?
Usually, old Siamese cats that you will find in rescue centres are those whose owners have died. Older cats will take time to adjust with new owners and many of them may even have health problems.
They need special care, time and a tremendous amount of love. These older cats will take their time and will show love and care in return when they will get regular meals, proper attention and a comfy place to sleep.
Facts about Siamese Kittens
Appearance
Siamese kittens won't have the trademark "point" colouring. All Siamese kittens are born white and they develop point and dark colour later after a few years of their birth. After three to four weeks points will begin to darken, but you won't see kitten's full colouration until he's one year old.
Also Read Siamese kittens Growth Timeline
Intelligence
Siamese kittens are very intelligent and they love to learn new skills and games. They are often talkative and can be demanding. The intelligence of a Siamese kitten makes them ideal for training.
Temperament
Siamese kittens love to accompany their owner and they can easily get stressed or depressed when they are left alone at home. They even become jealous when you give your attention to other cats or people. Siamese kittens won't easily trust strangers and sometimes they can be very unpredictable.
Adopting a Siamese Kitten
So if you are planning to adopt a Siamese kitten then you need to keep one thing in mind that you need to spend much time with kitten.  Adopting a Siamese kitten takes patience, understanding, and a lot of time. The kitten will settle with you when he will start to trust you.