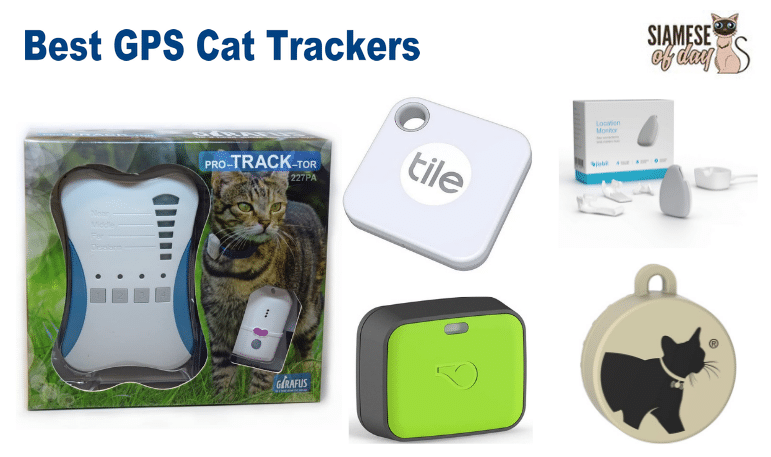 Your cat going missing is one of your biggest concerns as a cat owner. Cats aren't afraid to stray off, bolt outside, or discover a sneaky way to get out of the house for an excursion. They want to go out and play with the other friends they've made on their various adventures.
And when they are out there is a chance for them of getting lost. And you wouldn't want to lose your kitty, right? As a result, you should invest in the best GPS tracker for cats. You won't have to worry about your cat going lost or being kidnapped if you own a GPS for your kitty. If you put a GPS on your cat, you won't have to worry about their movement and you can easily know about the areas they wander around.
In this article, we will bring together the list of best GPS cat trackers in 2024 so continue reading this article.
---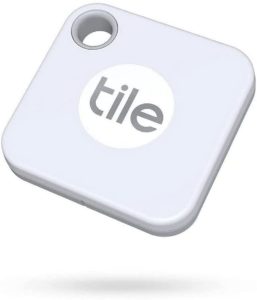 Tile Mate (2020) 1-pack – Bluetooth Tracker, Keys Finder and Item Locator for Keys, Bags and More; Water Resistant with 1 Year Replaceable Battery
The Tile Mate is a Bluetooth-enabled tracker that you can attach to your cat's collar. For the convenience of use and simplicity, it comes with an app. Your phone can assist you in locating your cat.
Amazon Alexa, Google Assistant, Xfinity, and Siri will all operate with Tile Mate. If you get out of range, the app keeps track of your whereabouts and connects you to a community of people who can help you find your pet.
Not only you can use your phone to find the Tile Mate, but the Tile Mate can also help you find your phone. The Tile Mate is easy to use and has a battery life of up to a year. The range is just about 200 feet, which makes it unsuitable for long-range tracking.
---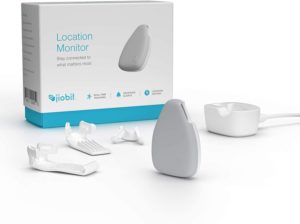 Jiobit (2024) – Smallest Real-Time GPS Location Tracker for Personal Safety | Kids, Pets, Elderly, Adults | Tiny, Waterproof, Durable, Encrypted | Long-lasting Battery Life | Cellular, Bluetooth, WiFi
The Jiobit Dog & Cat GPS is one of the best cat trackers. This product tracks your pet's movement indoors and out using a combination of cellular, GPS, Wi-Fi, and Bluetooth systems. It is water-resistant, lightweight, and sturdy.
The Jiobit has a solid reputation and a lot of positive feedback. It is the most expensive of the trackers, but its features and capabilities may be well worth the initial investment. This device not only tracks location and activity but also protects your data with the highest level of security and encryption.
You may create geofenced regions, live tracking, location notifications, and real-time notifications using the app. You can set up an alert to notify you when your cat departs and returns home. The battery can last up to seven days on a single charge and can be recharged in as little as 2-3 hours. Because of its lightweight and compact size, it can be used on any pet.
---
Whistle GPS + Health + Fitness – Ultimate Dog GPS Tracker Plus Dog Health & Fitness Monitor, Waterproof, Safe Place Escape Alerts, Built-in Night Light, Fits on Dog Collar, GO Explore, Green
There are a lot of amazing features on the Whistle Go Explore. You may even personalize this device to track your pet the way you want. You have the option of receiving notifications via email, text, or app.
This device allows you to create a safe environment for your cat as well as follow its location in real-time using Google Maps. The app has an on-demand option that connects you to a veterinarian for help via chat, phone, or email.
The Whistle Go Explore is water-resistant and its battery will last for 21 days. It has a nightlight as well.  This device tracks your pet's licking, scratching, and sleeping routines, as well as their location, distance, activity, and calories.
---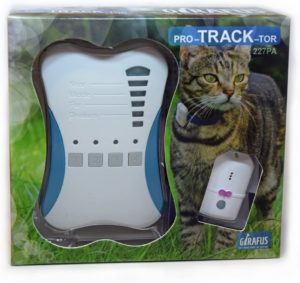 Girafus Cat Tracker RF Finder Longest Range up to 1600 ft lightest pet Safety Tracking Device only 0.28oz Small Pets Dog Pro-Track-tor
Even though the Girafus Cat Tracker does not use GPS, it made our list since it provides exceptional tracking accuracy at a reasonable price. Radio Frequency (RF) signals are used by this tag to provide location data. This information is relayed to the handset, which can then be used to track down your cat. The smartphone displays a sequence of audio-visual cues to indicate whether your cat is far away or close by.
If you have more than one cat, this kit may be upgraded to include up to four color-coded tags that can all be tracked on the same handset. This works both inside and outside, so even if your cat is caught inside a neighbor's garage, you'll be able to find them. Because the range is restricted to 500 yards, you may need to walk further away from home to find a cat who has wandered out of range. Within a 1600-foot range, the Girafus Cat Tracker uses Radio Frequency technology to locate your cat. This tracker's battery lasts up to 30 days and you can charge it later. It has a direction indicator, as well as LED lights and signal tones, to aid in the search.
---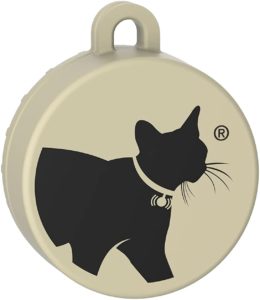 CAT TAILER The Small and Light Bluetooth Waterproof Cat Tracker with 328 ft Range and 6 Month Battery Life | NOT a GPS Locator
Because of its lightweight and easiness, the Cat Tailer Bluetooth Waterproof Cat Tracker is our top selection for kittens. To track your cat, you'll need the Cat Tailer app on your phone. Because of its easy design, you may connect it to your cat or kitten's collar simply like any other tag.
This collar tag functions by transmitting a low-energy wireless homing beacon to your phone. Signal strength is used by the Cat tailor to determine how far away you are from your cat.
This tag has a very long battery life and is ideal for locating your cat throughout your yard or neighborhood.
Aside from that, the design is fairly ergonomic. Instead of opting for a traditional boxy shape, the company went with a circular design. As a result, it should hang naturally on your pet's collar. There is also a hanging loop on the top that allows you to quickly hang it on your collar belt.
Aside from that, the unit's general build quality is comparable to that of other high-end trackers. This was built with high-quality materials by the designer. As a result, it has an acceptable level of durability. It should be able to handle a variety of severe and demanding situations with ease.
Conclusion
The Jiobit GOS Cat Location Monitor was chosen as the best GPS cat tracker available. This tracker provides the most accurate position data of any tracker we tested by combining GPS, cellphone, Bluetooth, and Wi-Fi. This is ideal for cats who like to explore far from home due to the unlimited range.
We hope that our reviews have assisted you in determining which tracker is ideal for your cat. You'll never have to worry about your cat missing, thanks to trackers with an infinite range and real-time location data to basic trackers with a handset to help you find your kitty.