A Day With Your Cat – Should Your Pet Use CBD? 
Hey Peeps, whether you are a cat person or a dog person but everybody here indeed loves pets so much. Why don't they? Pets are the best companion, they are family and always keep us entertaining and very close to our hearts. No doubt, having a pet causes you great care but apart from it, there are many amazing benefits to have a pet. Many people don't like pets because of the hygienic issues or some other health issues but believe me, having a pet is a wonderful feeling in this whole world. In this blog, Today, I am going to list down the advantages of having a pet, why everyone should have one or more pets and how would take the best care of your pet.
Why you should have a Pet?
Pets are our daily life partner. They come to become a member of your family. They always provide us with their companionship and emotional support which helps us in stress-relieving, a sense of loneliness, build our positive emotional developments, and improve our lifestyle as well. There is a growing global trend to have different kinds of pets. The attachment of Pets is very beneficial for human health and to build a community and that's why the majority of people love to have pets with them.
There are many facts regarding having pets that have been confirmed through researches and evidence. First of all, is that the children who grow up with their pets have great chances for the development of high levels of empathy and it gradually decreases their stress level too. Having a pet is also very significant especially for the single-parent families where the cat becomes a dearest friend of the kids and being treated as a special member of the house.
Having a pet has two different aspects, people who consider them as family members can make it a tedious but necessary task to take care of them than the people who consider them as their property. Hence, spending time and playing and taking care of pets normally lead to emotional attachment with the animal and the owner tends to have less stress rate and mental diseases.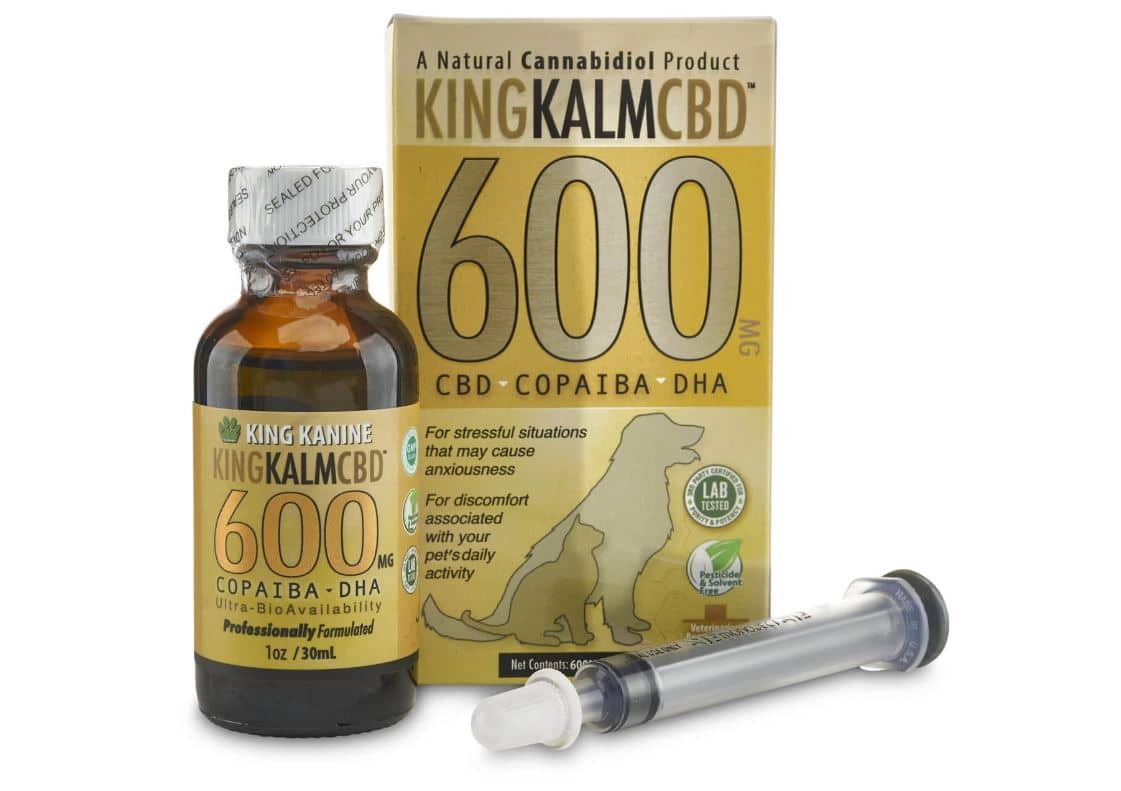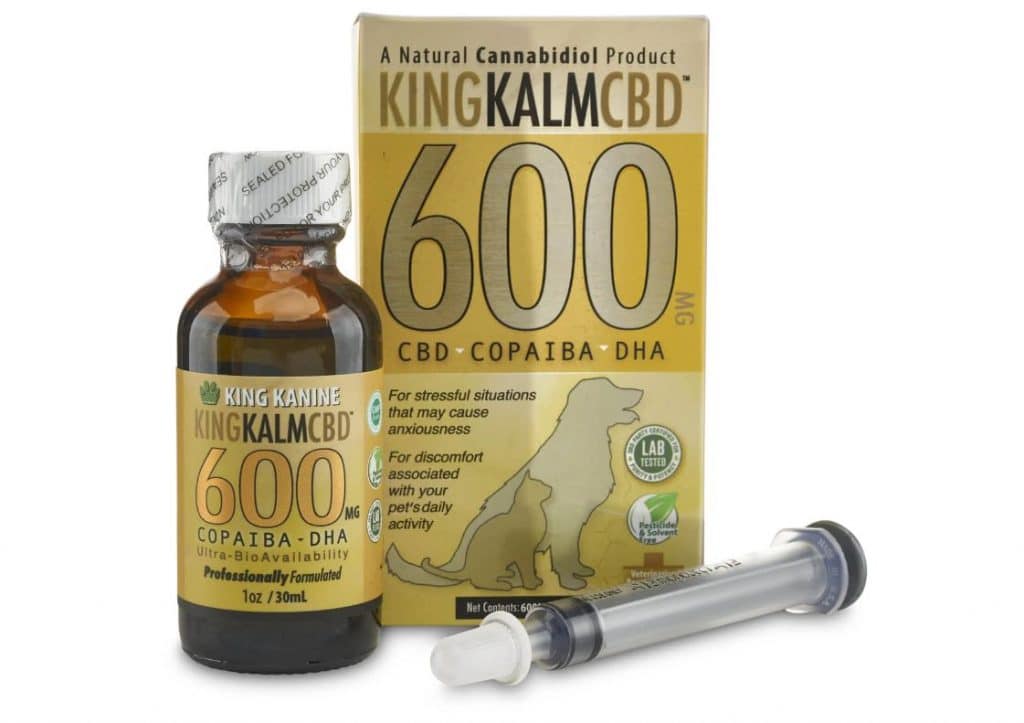 MORE INFO
What we can do for them?
Hence, I have mentioned above that in how many ways our pets help us to fight with anxiety and stress and how to improve our lifestyle, now, in return, what can we do for them? Well, if you are a pet owner then you should have some important qualities to deserve petting an animal, thus, you have to always consider them as part of your family and treat in the same way. DON'T EVER DO ANIMAL ABUSING IN THE NAME OF PETTING.
So, a responsible pet owner has to ensure that his or her animal should be live healthy in his property. As a pet owner, you must take the great care of your pet's health, its fitness, always gets them the nutritious food such as Pet CBD along with a lot of love and affection.  Pets are highly sensitive and emotional, make sure you always dealing with them with great housing care. There are already many laws and institutions to help animal companionship from cruelty and negligence. Providing protection to the animals and handling them with care can increase their life span and can aid them with their best health. Always take it as a blessing to have animals as your pets, treat them like your child, understand their language and talk to them, try to provide its favorite stuff, go for a walk with them, buy them their favorite food and always kiss and hug them as your best buddy. Seriously, that's all a lovable animal wants from you as a pet.
Why cats are the best pets?
I love Animals, everyone does, especially cats and dogs are their pets. I grew up with my Siamese cat, while eventually I love dogs too but I have experienced the cats to be many good pets I would ever have. Depending on your lifestyle, it is totally up to you that which pet will be suit you the best but for me, as I told you, my Siamese cats are possibly better than any pet. Throughout my life, I have experienced many wonderful facts about Siamese and observed their activities and loyalty. They are so playful and do fun with their owner. They are easier to care and carry anywhere like a small baby (I used to carry my cat like this, Lol). There are a few of the reasons that I have discovered that how could be petting a cat.
Some Reasons Why –
Cats spend a lot of time in grooming, thus they always keep themselves looking clean. They tend to have softer and cleaner.
Cats are always quiet and less noisy such as a cat's loudest meow is always much quieter than barks and their meow sounds adorable.
Though, cats ask for your attention but they don't bother to take outside and can be live alone even if you are at your work.
Cats are always low-maintenance pet
They are super easy to potty train. Kittens are taught by their mama about how to use litter box.
It does protect your house from mice, rodents and other pests. Lizards and cockroaches tend to coming less in your house.
Cats never bother you. They spend most of their time sleeping.
Both Cats and Dogs are best pets but caring a cat is much easier than take caring a dog.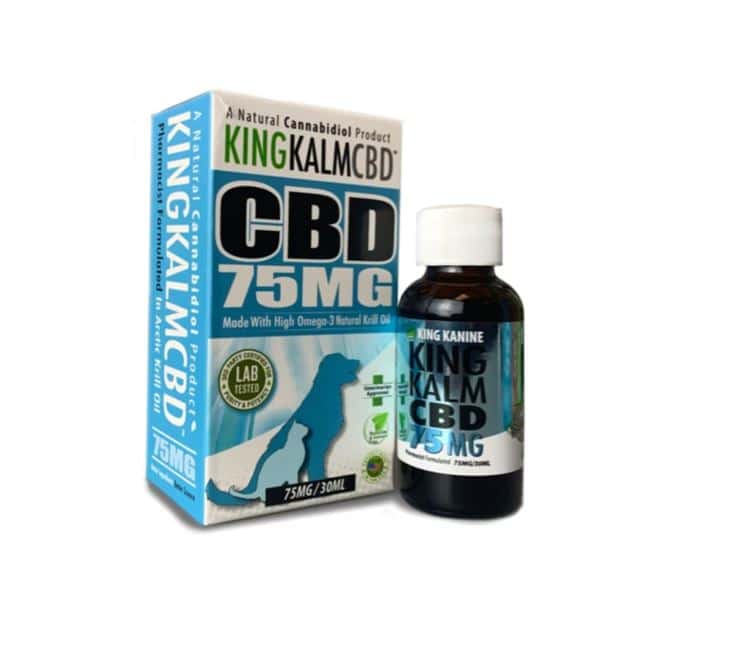 MORE INFO
Siamese – The Blue Eye Cats
Fact- did you know the Siamese are the oldest breed of the domesticated cats in this world? And their coat coloring is determined by its surroundings and genetics. Yes! It's true. Siamese is the most elegant, loving, surprisingly talkative Cat. The history of Siamese cats contains many interesting facts and fun to share. It is not yet 100% confirmed yet that from where exactly the Siamese came from but the evidence and research let us know that it came from somewhere around Thailand. This cat got her fame for their uniquely slender frame and its amazing coloring coat.
So if you're thinking to have a pet Siamese, you must look the right breed for you.
Siamese Cats are known as the oldest breed of cats and they're existing with the human side-by-side with the human for many hundreds of years are considerably true as you can have some of the visuals of Siamese in the Egyptian art too. Having them as a pet, no doubt makes your pet experiences so wonderful not just because of their beautiful and unique look but also because of their true companionship and emotional attachments to the owner. Siamese always has a unique look, as you can already identify the breed with just a black nose, black ears grey or white body coating furs, and those Blue eyes.
How is Siamese cat for you?
They are always vocal. They communicate, talk and deal great their verbal power whenever they want anything. You can easily understand them.
They are very social and family-oriented. They always love to spend a good time with you and depend on their family. Make sure, take some plenty of time for your little adorable pet baby.
They sometimes behave unpredictably, but always response with love when they are handled with care and love.
Personality and Appearance
Personality-wise,… Siamese Cats are known as the best pet for their look as well as they are famous for their personality too. They are the most vocal cat that is they communicate freely, don't shy, enjoy long conversations, and also love to snuggle and know it better how to manipulate with their owner. They have a high IQ – they learn things very quickly and get trained fast, they are wisely workout about opening your cupboards and drawers. They are blessed with a high energy level, the owner has to buy them their favorite fun toys.
Appearance-wise,.. it is among the good breeds of cats for some genuine reasons. They are uniquely known because of their eye-catchy look that makes them look different from other pet cats. They have the prettiest sleek blue color eyes, elegant body look with a long tail, and a middle length fur glossy coat. Siamese cats come in the variety of colors but believe me all are beautiful and uniquely pleasant – four basic color coating includes a seal (dark brown), chocolate, lilac, and up to a light cream color. They are said to be "pointed" which means they have a dark color on the point edges such as on tail, paws, ears, and around the nose.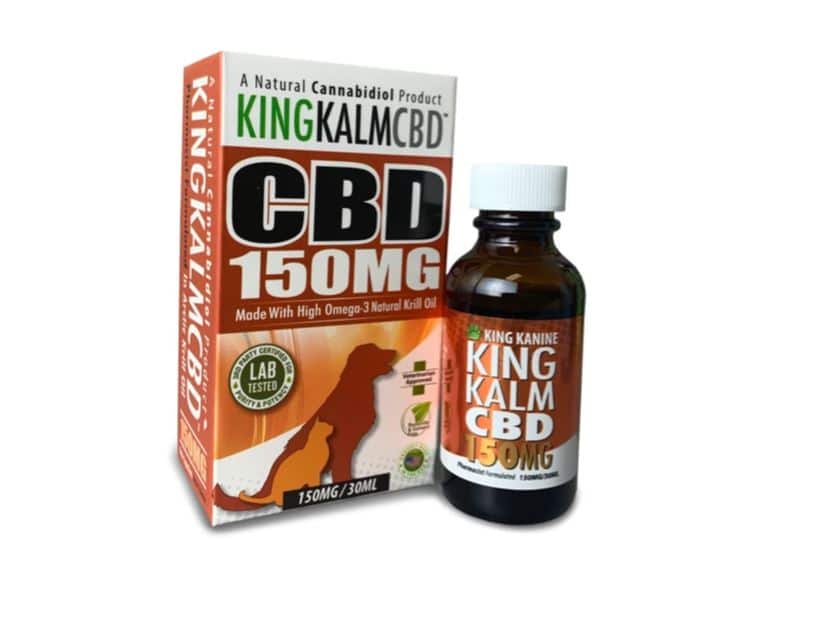 MORE INFO
Important Health Concerns
Siamese is a very genetically sensitive breed – means they can suffer from hereditary conditions and issues. They have a sensitive stomach which they are prone to the vomiting usually that can be avoided by providing them good and rich cat food.  Vaccinate your cat according to a time duration may also increase your cat's life span as well as boost its health.
For the basic health and take care of your cat responsibly, Animal CBD health products by King Kanine is really very helpful and workable. These guys are motivated by the emotional connection that forms between a pet and its owner. The affection and love with this cat-owner relationship have driven them to create such innovative products and all-natural health care alternatives to promote health in the pets. To me, this is such an innovative idea and a divine affection to work for the healthy lifestyle of the pets
Take care of my beloved Siamese cat is all possible by the king Kalm CBD for Siamese with high-quality organic ingredients and amazing results. Siamese cat care must be like giving your 100 percent no matter what will happen, for this using cat CBD is one of my most right decisions for my pet baby.
What is an Pet CBD product?
Well, the usage is very useful and healthy for a pet and the results come out trusted and amazing. It energetically a natural-derived item for the pets that are natural, safe, and extraordinary for our pets and the earth. Natural and Organic products created by the best ingredients such as king Kalm CBD for Siamese, a Cat CBD oil that contains only pure Cannabidiol and arctic Krill Oil – meanwhile other rich products by King Kalm Pet CBD are also very essential for the pet alternative treatments which includes oils, sprays, edibles, and balms. Their process is quite easy and very innovative which includes best hemp-based products with a quality-testing guarantee.
For the best Siamese cat care it is very essential to know what product are you choosing of your pet, the best thing that I love about king Kalm that the company never give any product for the other pets unless and until they won't use it for their own pets.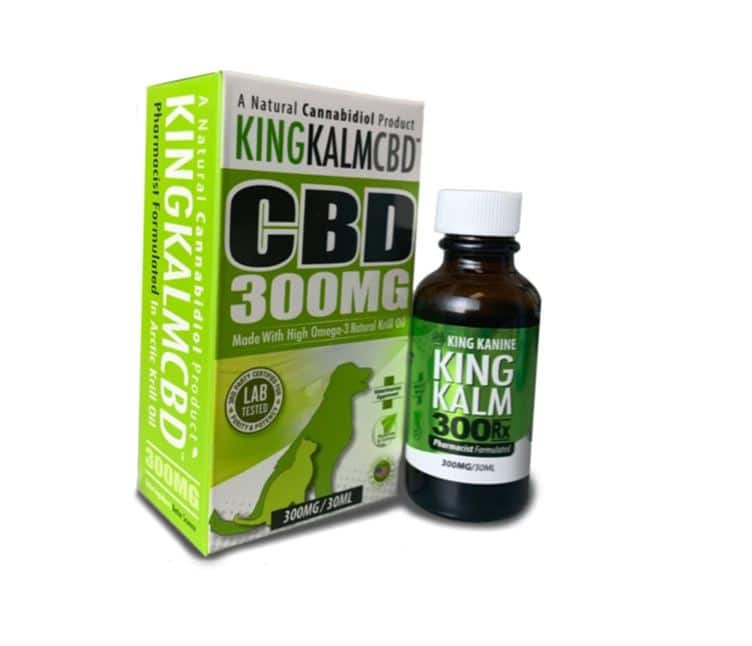 MORE INFO
How does it affect your pet?
The usefulness of Cat CBD is in the usage of this product as well as on the trust that the consumers put on to the product. There are many benefits and positive results of Animal CBD that hygienically proves it a health-boosting factor.
It reduces the Anxiety
Jennifer has a pet dog who had severe car anxiety issues and she found it very helpful using Pet CBD for her dog and she amazed because it worked wonderfully and the car rides never be miserable again for them. Consuming Animal CBD can help your animal in fighting with anxiety and stress and to overcome its fear. In another case, a pet dog has severe anxiety – a deathly fear from strangers and with non-familiar environments. Meanwhile, the dog had a very terrible memory as he was dumbed along with at a police officer door and remained food and waterless for the 6 months as the man was not at the house in that duration. Finally, a humble and gentle heart woman just adopted them up and fed them. After spending two years, both of them didn't let anyone touch them. It was a very rough and tough time for the owner to understand the condition of the pets and somehow started to get their a little attention. The dog was mentally and physically abused in his childhood causes his anxiety to be increased. The owner came to know about Animal CBD and get one for his pet. Just after one week of use, they started seeing the positive results and valuable changes in the Dog's behavior. With the daily dose of the Pet CBD, the dog became feeling anxiety-free and fearlessly.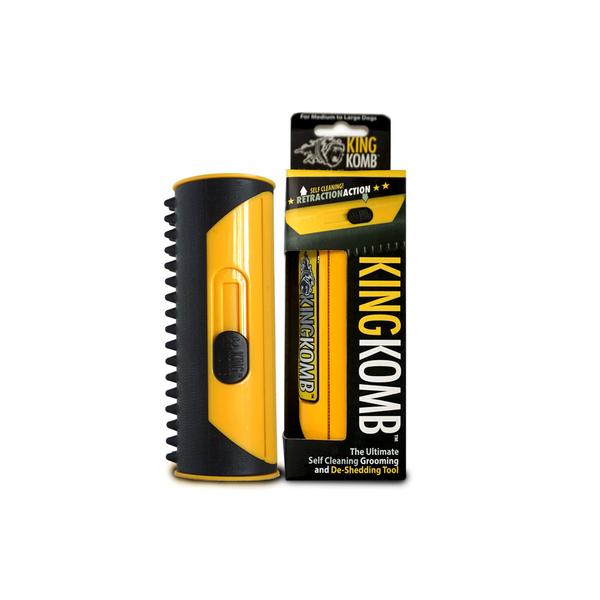 MORE INFO
It reduces fear
Along with the anxiety, Cat CBD is also very beneficial in reducing fear. Just like a small cat who was sensitive enough not to handle thunderstorms well. To calm her fear the owner brought King Kalm Pet CBD to let her rest peacefully without tremors.
Works for Older pet
Do you have aged pets – up to 7 to 9 years old or even older that it? Yes! The health system of the pets goes slow after they hit their oldest age which requires great care and weekly medical treatments but King Kalm Animal CBD works better like no one else to keep their young from inside. Nami the dog, was a 14-year-old Irish setter girl who was facing severe arthritis in her back due to its age and breed. Glad! That she didn't give up and King Kalm helped her to get over it. Pet CBD just worked efficiently for many others aged pets and provided them the strength to fight over their diseases and make them feel young and alive.
Works for Hip and spinal cord pain
As I mentioned above, that the oldest pets face more serious issues. Many of the pets deal with the pain in their hip or spinal cord issues. An oldest cat smokey just had the pain in his hips and after getting the Animal CBD the problem had gone and he felt healthy again. Another pet dog just suddenly stopped using her hind leg because of arthritis. The vet prescribed some pills to help with the pain but after adding King Kalm to her daily nutritious diet, she came back to her happy life. The result doesn't appear in a single night but the constant use and daily dose can help to see the difference very quickly.
Can improve your pet's unusual behavior
Some pets show unusual behavior that is, no doubt, a common issue but not so good for your pet's personality. Oskar, a one-year-old German shepherd had tail-chasing disorder whenever he sees any family member except the mama owner he started chasing his tail and begins spinning. Although, he is on vet prescribed medicines for this issue. After taking the daily dose of king calm, Oskar tried to make some improvements and started to go in front of other family members too. Another smart cat names Ricky, unfortunately, started having a little crap attitude. He loved the human but his two poor sisters always got beaten up by him. King Kalm helped him in setting down his fighting behavior and created a loving bond between him and his sisters.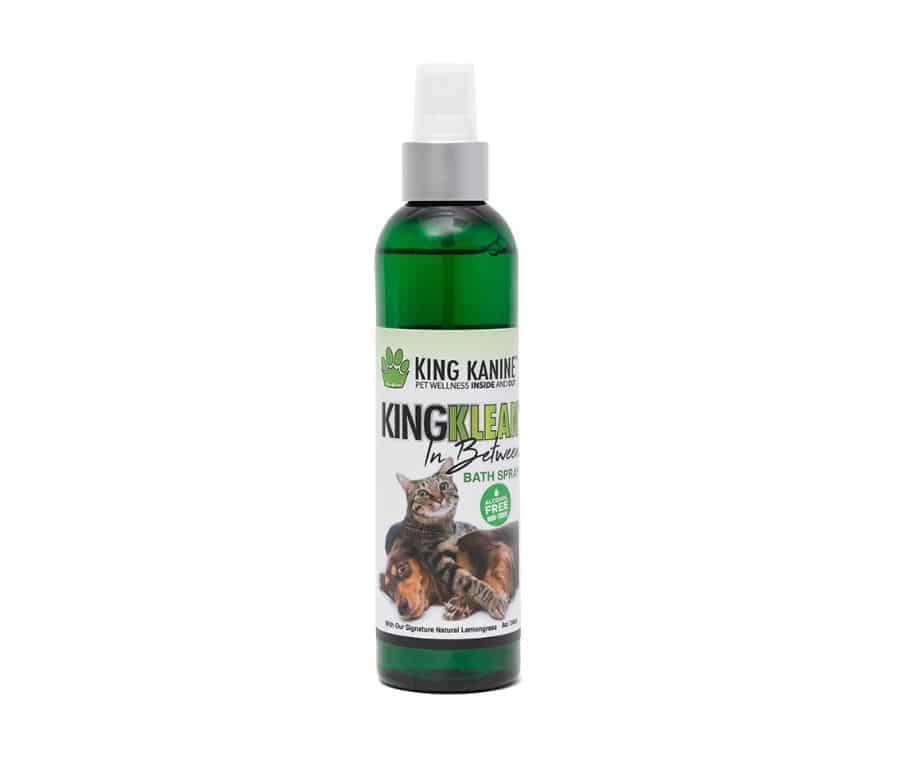 MORE INFO