Having a cat at home is always exciting but as a pet owner, you have probably got various health questions.
Knowing about the health of the cat will allow you to take better care of your exciting friend. But you do not worry as here we will let you know and identify various healthcare tips so that you can understand those subtle cues.
If you will take proper care of your loved cat then you both can enjoy a long and happy friendship. Just go through our cat healthcare advice and we promise you will be on your way to become the best friend of your loving pet.
Causes of diseases
As a cat owner, it is very much important to identify the signs and symptoms of common illnesses so that you can immediately visit your veterinary to help you, feline friend.
Whenever you feel that your cat is acting differently and you are worried about her health, try to know various health problems and their causes.
Whether the problems are genetic, age-related, breed-related, you see a change in a mental state of your cat, behavioral change, or any other, you should try to understand the cause so that you'll always be prepared to properly care for your cat.
Signs and Symptoms
It is always very important to understand several health issues with your furry friend. Many health problems in your cat manifest themselves in a variety of ways.
Some problems are easily noticeable such as increased urination, diarrhea, vomiting, stress, depression, and excessive grooming while other health issues with your cat aren't so easy to notice.
You should always try to understand the personality of your cat and should know how your cat reacts in certain situations. Whenever you feel that your cat is behaving unusual and you see a change in her mood, there's a chance a larger health issue is looming.
So here you need to fully understand which health issue should be taken seriously and how to properly protect your cat.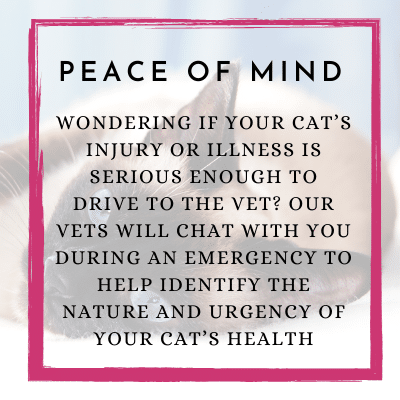 ASK NOW
Few More Subtle Signs of Illness in Cats
Unexpected weight loss or weight gain: Weight does not change immediately with a change in appetite. Cats with diabetes or hyperthyroidism, for example, may lose weight even if they eat more.
Changes in sleeping habits: Whenever you see your cat awaking in the middle of the night or you find her sleeping more, this simply means that there may be pain or illness. This is also associated with aging.
Changes in vocalization: When cats get unwell, you find changes in her vocalization. Possible explanations include hyperthyroidism, hypertension (high blood pressure), or anxiety.
Preventative treatments
If you will take proper care of your cat then chances are high that your cat will live longer and without any diseases.
You should always look after her diet and it should be full of nutrients, should properly groom your cat, always take her for a walk and exercise, timely vet checkups, dental care, etc. are few preventative methods you can take to keep your cat from getting sick or injured.
Always try to learn more about the cat's health and their symptoms and causes and keep knowledge about recommended vaccinations, grooming tips, flea and tick medication, and more.
What's Included:
Unlimited conversations with Cat Veterinarians
Our verified and professional veterinarians are always ready and on a tireless endeavor to keep you updated about all the information that the owners, breeders, and veterinarians across the globe.
We do understand the love towards your furry bundle of joy and do what it takes to it as healthy and as playful as ever. You can talk to us anytime you like and spare the hassle of waiting for long hours.
We are completely dedicated to provide instant suggestions and work for the welfare of felines. Our suggestions are based highly on various researches.
The information that we provide to the owners, breeders, and conservationists is educative and enlightening. How to prevent the cats from various diseases, their overall health, common diseases that affect them, is all you need to know and we have the information quite handy with us.
We also cater to provide you with the relevant information that can bring awareness about feline health and timely medical checkups.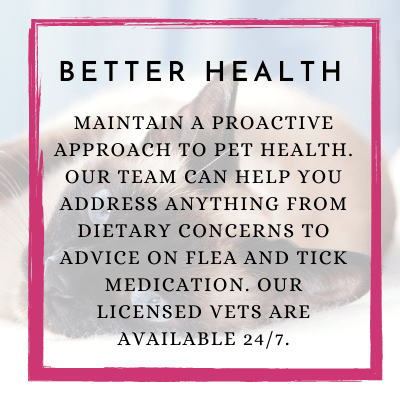 ASK NOW
About any issue
Pets are truly a blessing in disguise and definitely, they alleviate our stress and turn our lives around for good. You can talk to us about any issue that your pet faces.
Understanding how precious your pets can be to you, we treat all minor and major ailments that may hamper the golden moments that you and your pet can live. Pets are a member of your family and rightly so.
You wouldn't want any member of your family to be in pain or suffer from any ailment that can take a toll on its overall well-being. We treat all the issues with promptness and compassion.
Anything that worries you at any point of time is assured that we are at your beck and call to take care of it. No matter what pet you own, the issues and problems that they face, if not looked into immediately, will persist and aggravate into something complex.
There are myriad issues that can come in the way and refrain your pet from bubbling with energy. Skin allergies, infections, vomiting, or upset stomach in dogs; diabetes, lymphoma or kidney problem in cats are just some of the problems that can steal that enthusiasm of your pets.
Other than the physical concerns, mental stagnancy can be another trouble. It is vital to concentrate not just into the physical strengthening of your pets but also on the mental buildup.
We know the reason for your pet's bad breath and you certainly shouldn't offer them with mints or mouth fresheners that are meant for humans, as they can be toxic for your pet.
Let us know the problem and we will be more than ready to help.
You can talk to us about any issue under the sun that concerns your little pack of happiness. Be it the vaccines or the allergies, feel free to ask for suggestions and we'll be happy to help.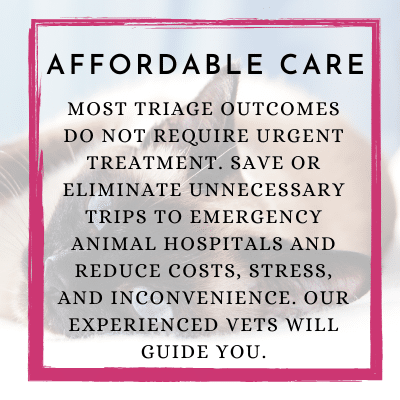 ASK NOW
FOR EVERY ANIMAL
When you consider pets as a member of your family, it is sure that you will walk any lengths to ensure the physical as well as the mental well being of the pet. Anything that bothers them will directly bother you.
It is only essential to getting the problem recognized and diagnosed. However, the owner's awareness about such things is usually not at par and they may find themselves helpless when it comes to resolving such issues.
Your little furry friend deserves the best of everything and that's why we are here to help you out. Our suggestions and recommendations are researched based and we only guide the best for felines.
As compared to the other sources or websites, which do not provide relevant information, you can always rely on us, for our information is secure and authentic.
All the cat owners and cat enthusiasts can count on us. Right from the aging of cats to an anemic issue, skin problems of behavioral issues that your cat might face, we have relevant information that can help you with.
Our enthusiastic and verified veterinarians are always there to serve you. Our dynamic approach works wonders for cats and helps them achieve the quality of life they deserve.
Through our website, cat owners can ensure that their cat is as healthy as ever by preventing problems or increasing the chances of detecting the problem early.
Our health checkups for cats, their life stages and the ailments that they are prone to develop can enlighten other veterinary professionals as much it can help the breeders, owners, and conservationists.
Our veterinarians have immense knowledge about felines and use it to treat any disorders, illness or injury in cats.
AT ANY HOUR
The challenges of bringing up a cat our immense but that shouldn't stop you from rising up one. Our professional and knowledgeable veterinarians are 24/7 at your beck and call to provide you with instant assistance that you need.
Your pet's well being is what we prioritize the most and we walk those extra miles to ensure that your feline is healthy and happy. You don't have to worry about reaching us if your adorable pet faces health or behavioral concerns for we are here to help you out even at the oddest hour.
Emergencies don't inform before coming but to tackle those emergencies, our veterinarians are there to serve you. We are a seasoned board of veterinarians and with our expertise and compassion, you can expect your little happiness blossoming and bubbling with joy more than ever.
How it works
CONNECT
Being extremely compassionate and empathetic towards your pets that are nothing less than a family. Our enthusiastic assistants are always on their toes to look for the best veterinarian to suit your pet's requirements.
The special role that pets play in your life is reflected in our services. We believe in devoting personal attention to our furry friends by making your concerns dealt with by the best veterinarians.
What we offer is not just to offer the best treatment that can help your feline recover from an ailment but to also give the best preventive solutions so that your pets are as playful as ever.
Dedicated to only provide the best quality care, we have a board of renowned veterinarians who use their skill and knowledge solely for the well being of your bundle of joy.
If anything that concerns your feline, like health problems or if you want to get in touch with ore veterinarians for basic health care tips, medicines or simply concerns that your little friend may face, you need not panic.
You can easily reach us and without having to wait in ling queues or without getting an appointment done, we get things sorted for you.
BACK AND FORTH
The basic motive of our comprehensive feline care is pretty simple and easily accessible. Ensuring that nothing aggravates the problems if your pussycat faces any health issue, we take care of everything so that you get connected to the best of the veterinarian so that you don't end up wasting your time and make the whole process of getting your cat diagnosed or treated hassle-free.
Wondering what makes it so easy and simple?
You can connect with our proficient veterinarians through the medium of a phone call, text, or e-mail. You don't even have to step out of the house.
You can send the photos, tests or scans and get your queries and concerns sorted by connecting with the veterinarian. Not only our veterinarians will give you a complete insight into the problem but we will also resolve it with their expertise and vast knowledge.
It is just a back and for the process. You send us the data, read and analyze and then send the data back with the best diagnostic solution so that nothing comes in the way of your pet who is full of spark and energy.
You get detailed reports that make it easy for you to comprehend the problem.
KEEP THEM HEALTHY
We work with the sole ambition of keeping your pet healthy and playful. Keeping this objective in mind, we get you connected instantly to a certified veterinarian who can look into the cause of the problem and guide you instantly.
What makes our site unique and countable is the fact that our vets are available 24/7, leaving no room for any aggravation of the problem.
You can reach out to during any quarter of the day and we are more than ready to receive your requests, clarify your doubts or resolve your pet-related issue.
Your pet's well being is our top most priority and we treat it with utmost care and perfection. You can talk to us about your pet's physical and mental health issues; after all, both are needed to keep them fit in all spheres.
No matter if the problem is minor, major, or peculiar!! We got your back.
Our vets are licensed and can certainly boast of their reservoir of knowledge, which is filled from authentic faucets.It is our responsibility to take care of your pet and do everything possible to see its well-being.